Brikama,West Coast Region:NCCE Orients Regional Politicians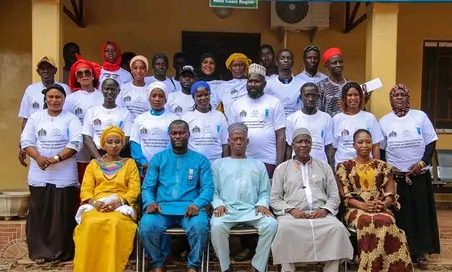 As part of its ongoing Orientation of Political Parties on Electoral Laws and Processes, and Maintenance of Peace, the National Council for Civic Education, The Gambia recently engaged political party representatives in West Coast Region as well as youth and women leaders on a daylong reflection on Gambia's Elections Laws and Process as well as political parties' role in maintaining peace in the Gambia.
In the event which took place at Governor's Office in Brikama, participants shared experiences and opinions on how to improve the current system to have improved elections in the future that will continue to put the Gambia in the global spotlight for its credibility and efficiency.
The Deputy Governor of West Coast Region, Mr Babagalleh Jallow graced the opening ceremony and challenged participants to filter the information and knowledge gained to the grassroots.