Foreign Minister says Government doesn't deliberately facilitate the returns of Gambians.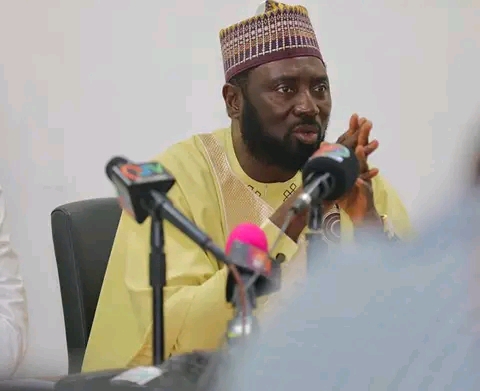 In a press briefing on Monday afternoon in Banjul, the minister of Foreign Affairs, International Cooperation, and Gambians Abroad,  Dr Momodou Tangara clarified that" the government has not and will not arrange or facilitate the return of anyone without due process being followed.
Foreign minister  Tangara highlighted the significant efforts, and timely interventions the government has made globally, from 2022 to date whenever the lives of Gambian citizens are at risk.
"Some of these operations were successfully undertaken solely by the government and others coordinated with partners"
Dr. Tangara reiterated that the welfare of Gambians in the Diaspora continues to be a major Foreign Policy priority for his Ministry.
" We have no interest in facilitating the return of our nationals from Europe considering the support given to their families through remittance."
"Gambian migrants are found everywhere. They are very hard-working people and always organize themselves through Associations in a bid to support and help one another."
The  press briefing  clarified   matters dealing with migration-related issues
He concluded by thanking all the Missions, the International Organization for Migration, the Gambia Red Cross Society, the International Committee of the Red Cross, and all other partners for their unflinching support of the welfare of Gambian migrants.