Enhancing Legislative Expertise: National Assembly and Ministry of Justice in Training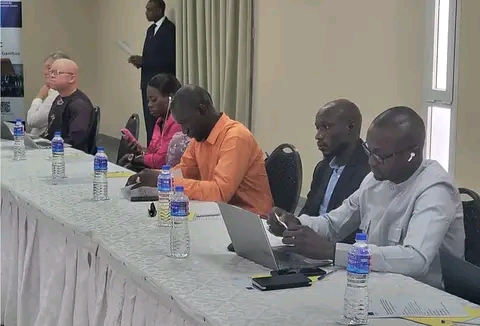 The National Assembly, in collaboration with the Ministry of Justice, is currently undergoing a comprehensive two-day training program on Legislative Drafting. This essential training initiative aims to bolster the capacity of our dedicated staff and parliamentary officials in supporting our elected representatives in their multifaceted roles.
Implemented by International IDEA and funded by the European Union under the "Consolidating Democratic Dispensation in The Gambia" project, this training represents a significant step towards further strengthening our legislative processes and democratic foundations.
At the opening of this crucial training, the Clerk of the National Assembly, Mr. Momodou A Sise, underscored its importance in empowering our staff. He emphasised that well-informed and well-trained parliamentary officials play a critical role in assisting Honorable Members in their legislative duties.
Mr. Sise recognised the value of continuous training and exposure for our officers and staff. Staying abreast of the latest developments in legislative drafting ensures that they can provide competent and effective support to Honorable NAMs.
As a dynamic organisation, the National Assembly is committed to upholding the highest standards in legislative practices.
The Office of the Clerk extends heartfelt gratitude to International IDEA and the European Union for their support in this endeavour.