Gambian Islamic poet making waves in the UAE.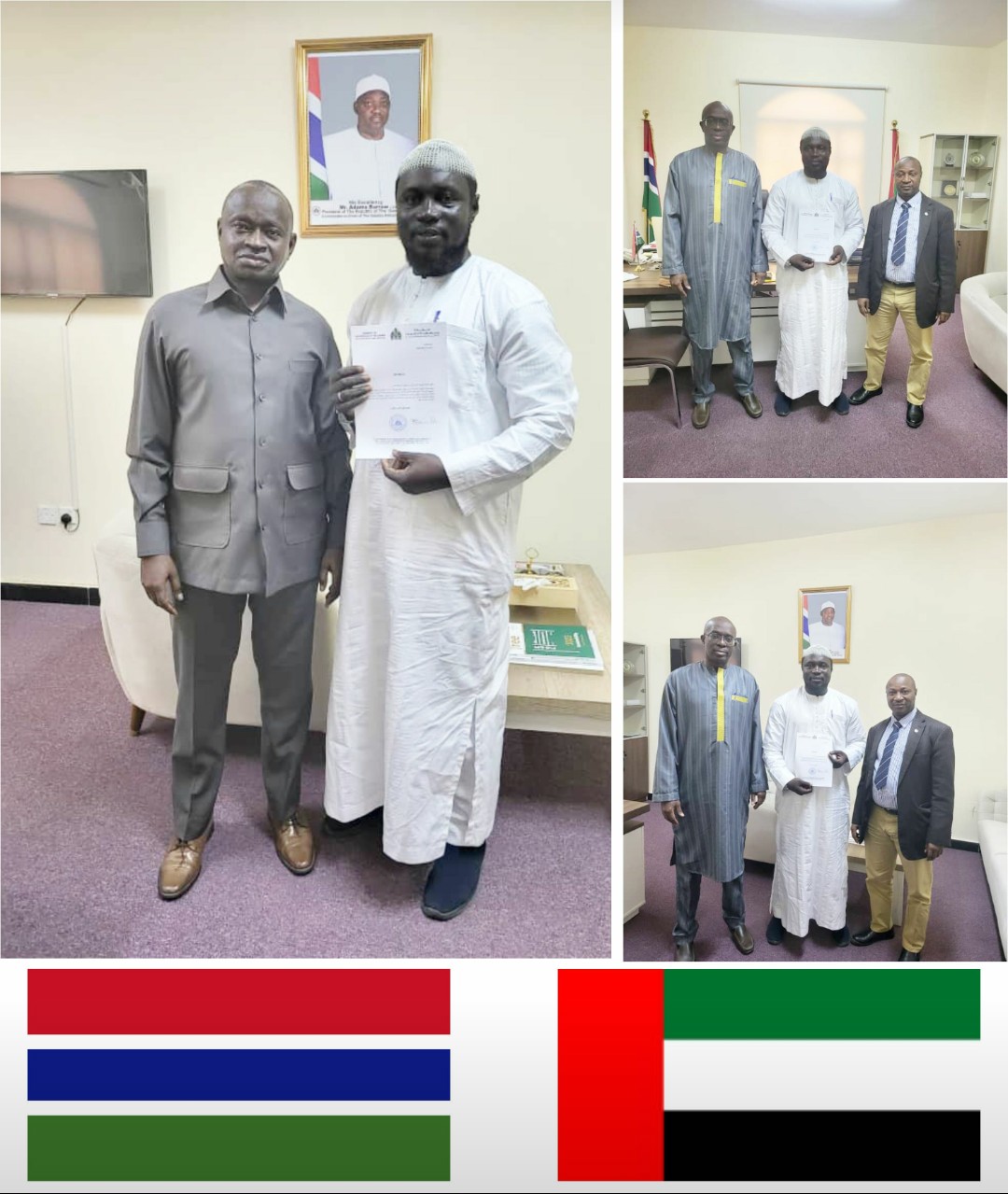 Abubacarr Njie commonly known as Meshsary Njie known for his melodious voice in producing Islamic songs is currently making waves in the United Arab Emirates following his released song for the people of UAE titled "Dubai Paradise on Earth".
Mr. Njie left the soils of the Gambia in July for the landmark of Dubai following an invitation from his development partners. During his visit, the Islamic poet interacted with many people across the UAE following his mind-touching song that left the tongues of the Arab country wagging with some asking if it was sung by an Arabian.
Similarly, he met the Gambian Ambassador to the UAE His Excellency Fafa Sanyang former minister of petroleum to discuss a wide range of projects and how the government can support poets to continue to make names in the world of Islamic songs.
Mr. Njie who is also the CEO of AMMP Media, a media operating on the dedicates of Islam and promoting Islamic teachings and values express gratitude to his partners and the people of UAE for the hospitality accorded to him during his one month stay. Part of his plans is to network with partners to initiate programs that would support uprising Islamic poets and nurture talents.