Niger and Nigeria cut- off ties as  Junta rebukes ECOWAS Mediators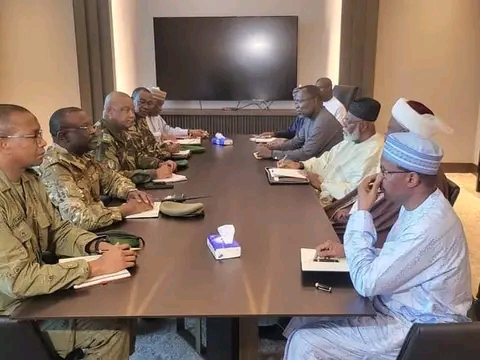 The military junta in Niger Republic has cut-off ties with Nigeria after the efforts of Economic Community of West Africa States (ECOWAS) to resolve the ongoing impasse failed.
ECOWAS had issued a seven-day ultimatum for the reinstatement of President Mohamed Bazoum to avoid possible clash with the junta.
This was disclosed on the West African country's television as the delegation dispatched by Nigeria's President Bola Tinubu met the coup leader, Gen Abdourahmane Tchiani on Thursday.
ECOWAS sends special envoy to Niger Republic headed by Nigeria's  former military leader, General Abdulsalami Abubakar and Sultan Muhammad Saad Abubakar III in a delegated
meeting with the Nigerien military junta represented by General Barmou and other top military chiefs.