Police  temporarily closed bars and arrested Dozens at Brikama Drumakolong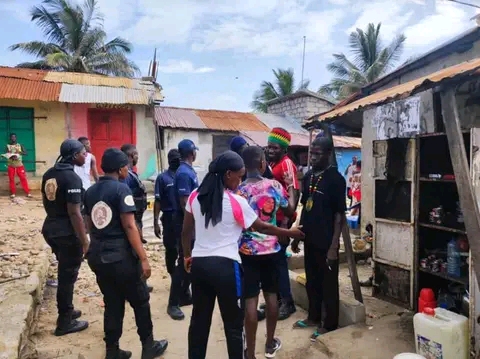 Gambia Police Force's Anti-Crime Unit (ACU) and Brikama Police Intervention Unit (PIU) have collaborated on a successful joint operation in Brikama Drumakolong. Led by AIG Landing Bojang, the teams conducted raids resulting in the detention of 77 individuals.
This initiative aims to restore order and security by addressing unlawful activities associated with bars in the area. As a result, all bars in Brikama Drumakolong were temporarily closed.
The ongoing operation remains committed to its mission, apprehending 8 more individuals on the second day. This joint effort enhances safety for residents and contributes to the overall goal of combating crime.
Following the successes registered thus far, AIG Bojang and his team held different consultative meetings with stakeholders, bar, and lodge owners to discuss strategies and mechanisms for preventing and fighting crimes around bars.
The GPF remains committed to ensuring that crimes in public places are prevented and mitigated at all times.