The Unionist Party Launches at the University of the Gambia: A New Voice in Student Politics.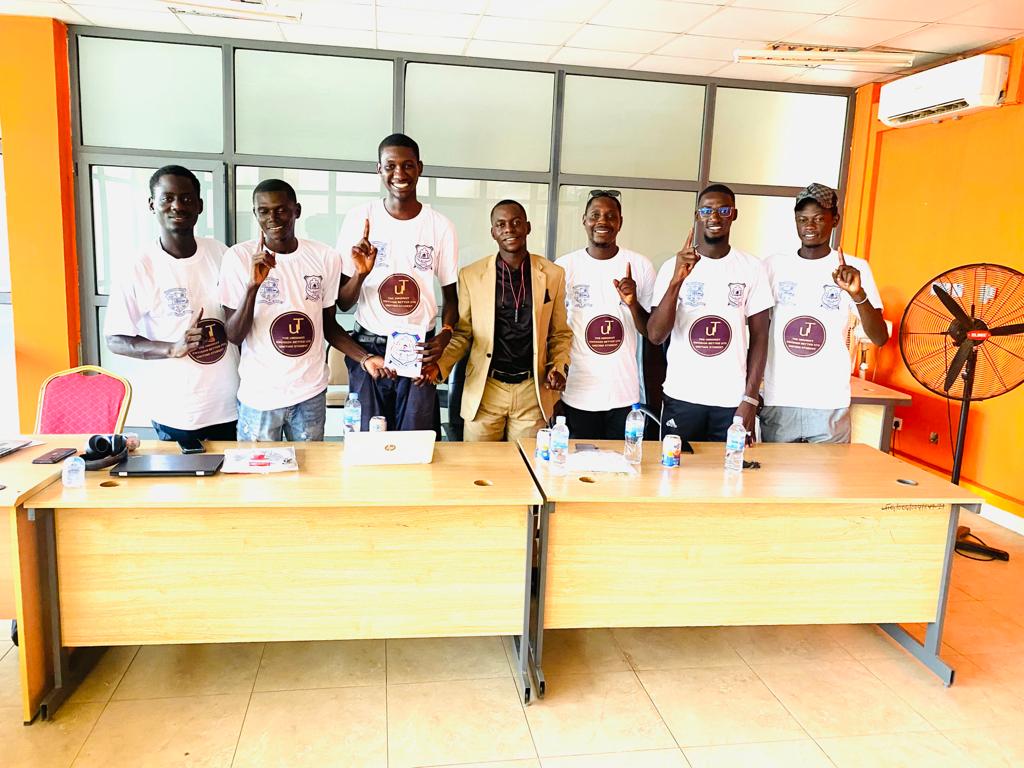 In an exciting development for the student political landscape, a new political party called "The Unionist Party" has been launched at the University of the Gambia. This emerging party aims to provide a fresh perspective and new avenues of engagement for students passionate about shaping the future of their campus and nation. The Unionist Party's inauguration ceremony took place on the university campus recently.The party's founders and leaders, were present at the launch event to share their vision and goals for the party.  President Modou Lamin Darboe expressed his optimism about The Unionist Party's potential to foster positive change within the university community. "Our party is committed to creating an inclusive and vibrant environment where every student's voice is heard and valued," he stated. He emphasized the importance of unity and collaboration among students to address campus issues effectively.
The co-founder Ebrima Fadera outlined the party's key priorities, including improving campus facilities, promoting academic excellence, and advocating for student welfare. " The Unionist Party aims for integrity in university politics condemning character assassination and personal attracts among students. This fosters a healthy and respectful environment for intellectual discourse and academic engagement." He added. "The party seeks to cultivate open-mindedness, tolerance, and mutual respect in the university. Implementing policies or guidelines to uphold these principles, such as codes of conduct, inclusive language, and communication workshops, will facilitate the creation of a conducive environment for learning, intellectual growth, and nurturing of future leaders." Fadera remarked.
Spokesperson Abdul Aziz Kah underscored the party's dedication to transparent communication and accountability. "Our approach is rooted in open dialogue and responsiveness to the concerns of our fellow students," Kah noted. He expressed the party is committed to dismantling barriers that impede progress and ensuring that merit is the sole determinate of success. And online platforms to ensure that students can voice their opinions and receive timely updates on the party's activities.
The Unionist Party's launch has generated significant buzz among the student body, with many expressing excitements about the prospect of a new political platform. As students begin to familiarize themselves with the party's leaders and agenda, discussions have ignited across social media platforms. As the University of the Gambia enters a summer holiday, The Unionist Party's emergence adds a dynamic layer to the university's political landscape.