Sabou United FC floats while Gidda FC drowns in the Elimination Playoff.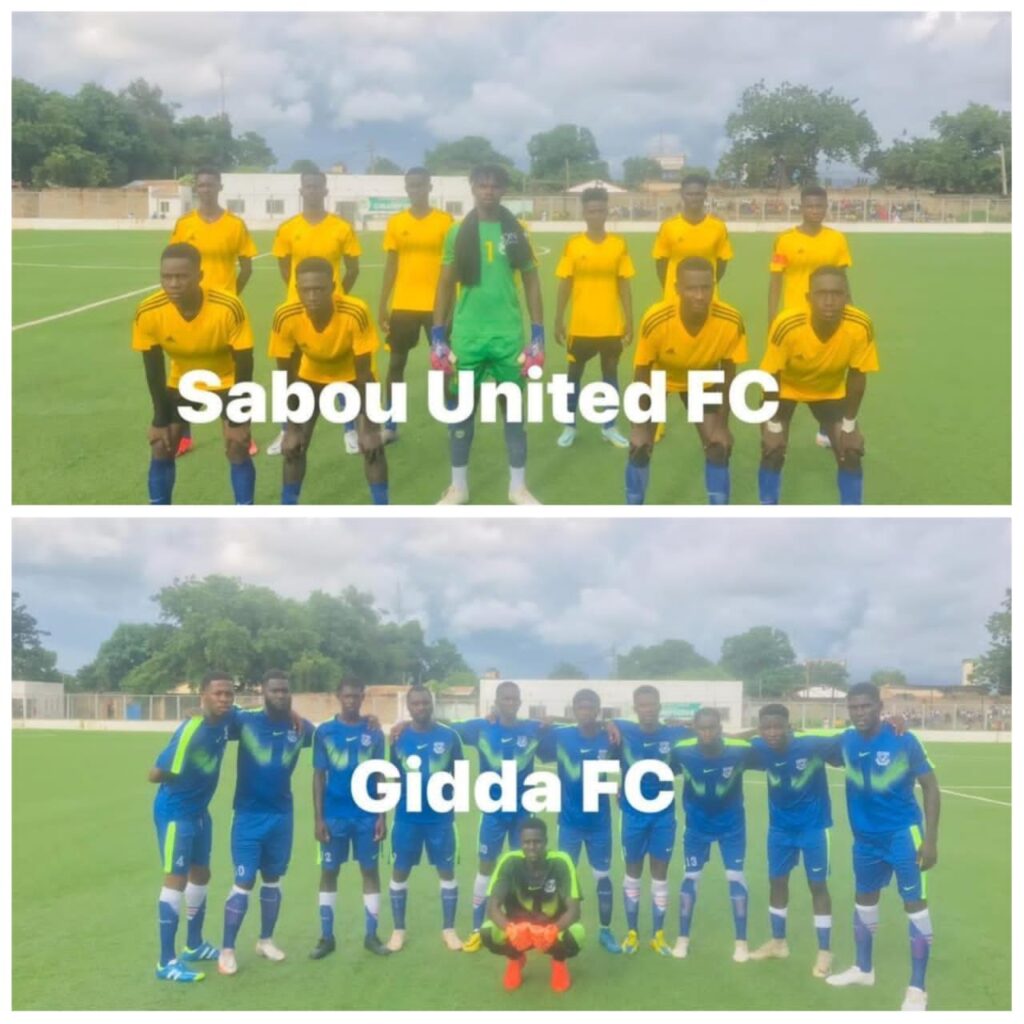 Ebrima Fadera
In a thrilling clash that had fans on the edge of their seats, Sabou United secured a triumphant win over Gidda FC with a final score of 3-1 in the Brikama elimination playoff held at the iconic Box Ba mini stadium.
The match proved to be a dramatic affair as both teams displayed their determination to advance in the Nawattan Proper. Gidda FC, formerly called Fabou FC, a team boasting the prestigious titles of one-time league and knockout champions, faced an unexpected and disappointing outcome as they bid farewell to the Brikama Nawattan Proper competition. Despite their past achievements, Fabou FC could not find their footing against the formidable Sabou United side.
From the opening whistle, Sabou Kunda exhibited remarkable cohesion and strategic play that allowed them to dominate the pitch. Their relentless efforts paid off when they found the back of the net with Gibrill Sima adding his name to the scoresheet, along with Lamin Trawally. The spectators were treated to a display of skillful passes, precise shots, and well-executed set pieces that left Fabou FC struggling to keep up.
Although Fabou FC managed to find a moment of celebration after Buba Ceesay pulled one back, it was not enough to turn the tide in their favor. Sabou United's defence remained resolute, thwarting Gidda FC's attempts to mount a comeback. As the final whistle blew, the scoreboard clearly displayed Sabou United's 3-1 victory, marking their advancement in the Brikama elimination playoff.
For Gidda FC, this defeat signifies the end of their journey in the Brikama Nawattan Proper competition, a departure that surely carries a tinge of disappointment for their devoted fans.