BAC condemns lawsuit against Chairman Yankuba Darboe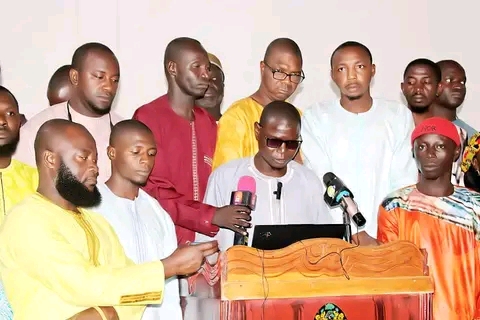 At a  press conference yesterday, Ward Councillors of Brikama Area Council strongly condemned the selective and miscarriage of justice meted on their  Hon. Chairman Yankuba Darboe by the state while expressing solidarity with him.
"We are also calling on individuals, GALGA, Organizations, political parties, decision-makers, influencers and the global community such as ECOWAS, AU, EU, UN, DIPLOMAT and all our partners to join us to act swiftly and decisively to send their strong message of condemnation, show solidarity and avert all form of injustice against chairman Darboe.
We are against all forms of injustice, especially on the arbitrary court case instituted under magistrate ML Thomasi by the IGP  and Ministry of Justice Minister Dawda JALLOW  and Chief Justice Hassan Jallow at the Banjul magistrate court."
The council assured Hon. Chairman that he has compatriots from the twenty-eight wards of the West Coast Region and the entire country at Large.
"We are with you as council members in these extremely difficult moments.
Ladies and gentlemen, dear friends and partners, we're lost for words yet words are our only weapon to fight injustice.
Why the Slogan Never Again by the government when they're becoming the biggest violators of the law?"