Hon. Deputy Speaker Represents The Gambia at International Security Forum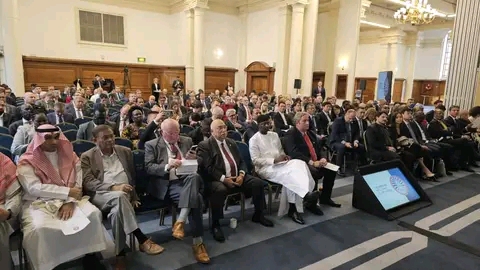 Hon. Deputy Speaker, Seedy SK Njie, accompanied by Deputy Clerk – Legal and Procedural Matters, Kalipha MM Mbye represents The Gambia at an esteemed two-day parliamentary intelligence security forum in London, United Kingdom.
Organised by The Parliamentary Intelligence-Security Forum (PI-SF), this international gathering unites Parliamentarians and government officials to strengthen global security awareness and forge actionable solutions to counter threats posed by adversarial nation states and terrorists.
Parliamentarians, who craft legislation and allocate resources, play a pivotal role in this mission.
Hon. Njie, who also serves as the Chairperson of the Defence and Security Committee of the National Assembly of The Gambia, took the stage to showcase The Gambia's progressive security achievements and its strategic significance in global geopolitics. He emphasised the government's unwavering commitment to security investments and intelligence.
Furthermore, he expressed Parliament's resolve to collaborate with the government and international allies in the fight against global security threats.
With 283 delegates from 60 countries, this forum offers a diverse platform for exchanging ideas and strategies to address today's security challenges.