GFF optimistic of Gambia's qualification to AFCON 2023.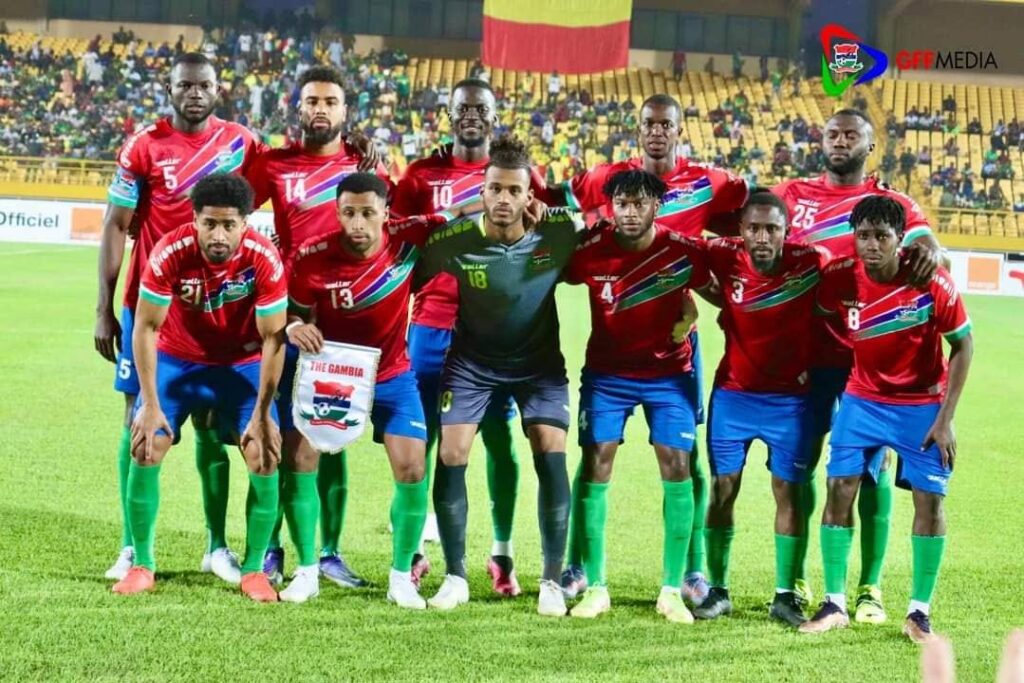 According to The Gambia Football Federation,The Gambia is within a point of securing a place in the African Cup of Nations for the second consecutive time. Following our sixth-place finish in Cameroon last year.
An update on the GFF media indicated that The  Scorpions only need to avoid defeat in our final qualifying match against Congo Brazzaville to qualify for Ivory Coast 2023.
"Coming off at the back of successive wins against Mali and South Sudan, Tom Saintfiet's charges sit behind The Eagles in second with nine points.
The match serves as our home game but due to the renovation of the Independence Stadium, Marrakech, Morocco, has been decided upon to host the game. The north African country is known for its high-performance training facilities, good hotels and logistical heaven because almost every destination has in-bound and outbound flights flying the route on almost a daily basis.
The 23-man playing squad announced by the Head Coach as well as the non-playing staff, including the technical team and media, are scheduled to converge in Marrakech from Monday 4th September 2023 for a training camp to begin the technical preparation before  the match that is scheduled at the Stade de Marrakech on Sunday 10th September at 19:00 GMT. From the purchase of flight tickets for the entire delegation, paying for the accommodation of the team at the luxurious Adam Park Hotel (this is not free for our competitive matches), and players allowances as well as match bonuses, this requires a heavy financial outlay.
Against this backdrop, The Gambia Football Federation (GFF) sent a budget of D21.2 million to the Government of The Gambia, the Ministry of Youth & Sports (MOYS) to be precise. The Ministry promised to pay D11 million out of which it has already paid D9.7 million to the GFF account. The Federation also contributed D7.6 million towards the amount and thus there is a budget deficit of D2.6million that is yet to be realised.
The GFF, as well, through our MoU with the Moroccan Football Federation were able to secure the Stade de Marrakech and the training facilities for the technical preparations on gratis. Consequently, the GFF urge every Gambian to support the team to secure the desired result against Congo to ensure that we qualify for the African Cup of Nations for the second time."