Magistrate Thomasi Declined to Recuse Himself.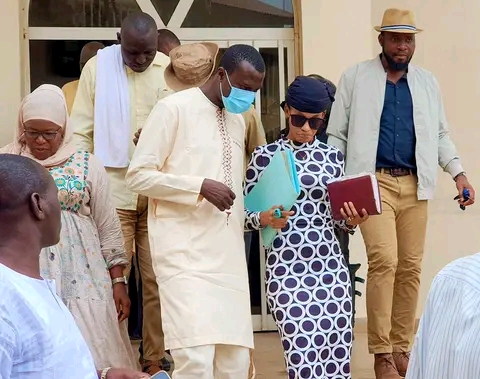 The case against Yanks Dabo resumes at the Banjul Magistrate Court. Yesterday's proceedings primarily focused on ruling on the defense motion, which seeks two actions: firstly, for the presiding magistrate to recuse himself from the case, and secondly, to stay the proceedings pending an appeal at the High Court.
The presiding Magistrate Thomasi has declined to recuse himself from the case. The Magistrate indicated in his ruling that recusal is not automatic but at the discretion of the Chief Justice. This means that unless directed by the Chief Justice, the Magistrate will continue to preside over the case.
The Magistrate has granted a stay of proceedings on the second issue raised by the defense's motion. He ruled that the proceedings of the case would be halted until a decision on the appeal made to the High Court was reached. This decision allows for a pause in the proceedings until the High Court's ruling on the appeal is given.
He emphasizes that recuse a Judge/magistrate lies with the Chief Justice, as clarified in the unreported case of R.Y. vs. Justice Udama.
He said Chief Justice Hassan B. Jallow ruled that an application for recusal is not automatic and requires specific circumstances for consideration. Thus, the Magistrate could only be recused upon the direction of the Chief Justice.
Yanks Dabo, the defendant in the case, has expressed dissatisfaction with the ruling. He argues that the court has already formed an opinion on the entire trial in the ruling and has taken into account extraneous matters that were not presented as evidence.
Dabo asserts that the court has predetermined the outcome of the case without hearing his defense, rendering his defense futile and academic. However, his request to be rescued from the case was denied by the Magistrate.