GPU President facilitates a session at the Human Rights Forum in Tanzania.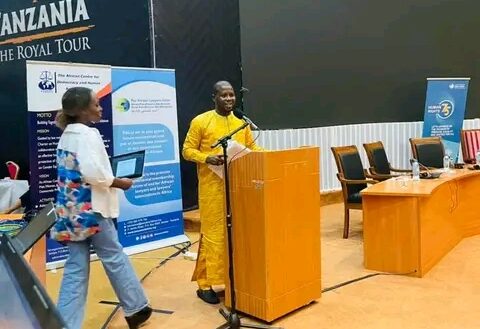 Muhammed S Bah, The president of the Gambia Press Union on Wednesday facilitated the presentation of the resolutions and recommendations from African Civil Society Organizations and Human Rights defenders at the Human Rights NGO Forum in the picturesque city of Arusha, Tanzania.
According to MS Bah, this significant event was expertly orchestrated by the African Centre for Democracy and Human Rights, in close partnership with the African Commission on Human and Peoples' Rights, alongside other invaluable collaborators.
"These resolutions carry the hopes and aspirations of many and are destined for the upcoming African Commission's session, which promises to be a momentous occasion. Among the vital issues they address are the pressing concerns of Human Rights Violations, including the encroachment upon civic space, conflicts that plague our continent, and the paramount principles of Press freedom and freedom of expression."
He added that the collective voice of African CSOs and Human Rights defenders has been heard while they eagerly await the positive changes these resolutions can bring to our beloved Africa.
The Charismatic GPU president who is also a seasoned human rights defender and activist is chosen due to his undiluted track record.