GPU Renews Call to End Impunity for Crimes against Journalists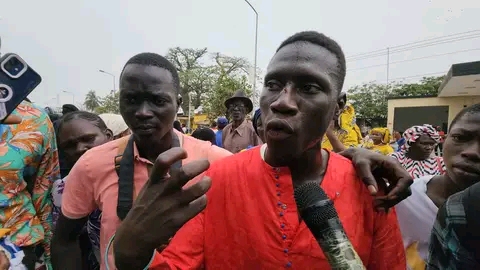 The Gambia Press Union (GPU) has today joins calls on governments and other non-state actors to uphold rule of law and to uphold the global efforts to end impunity for crimes against journalists.
As today marks the International Day to End Impunity for Crimes against Journalists (IDEI), we reiterate our call to the Gambia Government under the leadership of President Adama Barrow, to renew its commitment and promises of promoting and protecting press freedom and freedom of expression.
The failure to bring perpetrators of crimes against Gambian journalists to justice, has helped sustained a cycle of violence against journalists for 29 years – covering a period from the dictatorship era to the current administration.
While the victims of the grave dictatorship-era crimes against journalists in the form of killings, enforced disappearance and torture have yet to see justice, we are witnessing in recent times direct threats to journalists and media houses from the current administration.
Recent comments by the Gambian President, seen to threaten the state of press freedom, freedom of expression and the country's fledgling democracy, was followed by direct calls online for attacks on individual journalists and media houses by militants known to support his the ruling party.
Journalists and media workers have recently faced arrests, with whereabouts unknown up to 48 hours, detained incommunicado without access to lawyers and families, and in one instance, allegedly physically assaulted upon release by the police.
While promises of greater freedoms, the protection of journalists and media law reforms have yet to be fulfilled, the Gambia has seen more than 15 incidents of physical assault on journalists and media professionals perpetrated either by the police or political party militants in the last six years.
To date, not a single perpetrator has been prosecuted for these crimes committed against journalists in The Gambia.
Therefore, we call on the government to renew its commitment to press freedom and freedom of expression and ensure that journalists enjoy a safer environment to do their job without intimidation and attacks.
In order to address impunity for crimes against journalists, there must be justice, and this can't be achieved if perpetrators face no consequences for their actions which has been the case in the Gambia in the last 29 years.
Political parties are also being urged to take up their responsibilities to protect and ensure the safety of journalists covering their events such as press conferences and political rallies, and to stop their supporters from attending press conferences thereby creating an atmosphere of intimidation and possible assault on journalists both physically and verbally.
UN Convention
On this day, the GPU renews its strong support for calls by the International Federation of Journalists (IFJ) and 600,000 media professionals from 187 trade unions and associations in more than 140 countries worldwide, for governments, journalists and media groups to support the adoption of a UN Convention on the Safety and Independence of Journalists and Other Media Professionals.
The GPU agrees that more safeguards and guarantees must be implemented beyond the United Nations Plan of Action on the Safety of Journalists and the Issue of Impunity, which has been unable to deliver the "free and safe environment for journalists and media workers" it promised, according to the IFJ.
The need for such a Convention is now more urgent considering the ongoing war in Gaza where within three weeks 23 Palestinian journalists, four Israeli journalists and one Lebanese journalist have been killed and many of them are injured or missing (both Palestinian and Israeli).
"No other conflict in modern times has proven so deadly for media workers in such a short period," according to the IFJ.
We join the IFJ in demanding respect for Article 79 of the Geneva Convention which states that "journalists in war zones must be treated as civilians and protected as such, provided they play no part in the hostilities". The targeting of journalists constitutes a war crime under international law.
We would like to seize this opportunity to call on the Gambia Government to support initiatives geared towards the adoption of a UN Convention on the Safety and Independence of Journalists and Other Media Professionals – an instrument that would compel governments to address impunity for violence targeting journalists and media personnel