Special Security Operation removes fifty-one cattle from our highways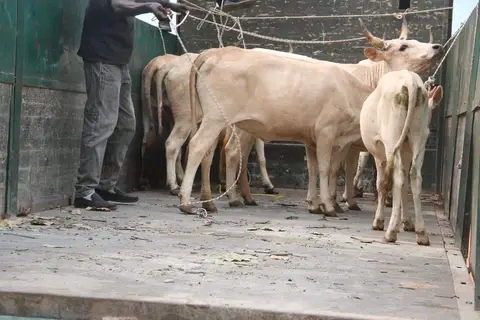 According to the Gambia Police Force, the Livestock Owners Association's component of the task force has successfully removed fifty-one (51) cattle from our highways, spanning from Brikama Nyambai to Brusubi Turntable.
As previously announced, cattle owners have been reporting to Abuko to identify their cattle. Following this process, the task force returned twenty-two (22) cattle to their respective owners after they provided evidence of ownership and witnesses.
For each cattle, the owner is asked to pay D5,000.00 and issued a strong warning that if these cattle are found on the roads again, owners will be prosecuted.
The public, especially cattle owners, are reminded to keep their animals off public utility areas, and anyone found in violation will be subject to the above-mentioned penalties.