President Adama Barrow arrived in Jeddah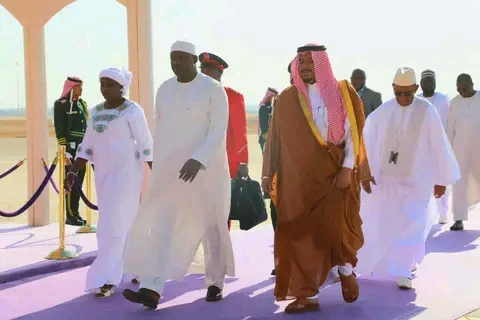 According to State House of Gambia,H.E President Adama Barrow arrived in Jeddah on Wednesday afternoon ahead of the Ist Saudi-Africa Summit on Friday, 10th November 2023.
The Deputy Governor of Riyadh Region received President Barrow, His Royal Highness Prince Mohammed bin Abdulrahman bin Abdulaziz.
The President is accompanied by his spouse, Her Excellency Madam Sarjo Mballow-Barrow and a high-ranking delegation of Cabinet Ministers, Business Executives of the Q-Group, CEO of the OIC Secretariat, among others.
The Gambian Diplomats led by Ambassador Omar G. Sallah were also present to receive the Gambian President.