Neneh Freda Gomez  attends the CoDA Forum in Nairobi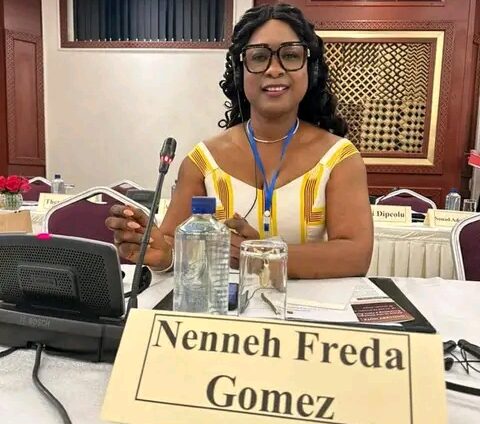 Councilor Kenneth Freda Gomez returns from Nairobi, Kenya where she attended a CoDA High Level-Level Dialogue on "Africa in the Changing World Order: Becoming a Joint Rule Maker". CoDA is the Coalition for Dialogue on Africa.
The purpose of the dialogue was to explore the implications of the unfolding realignments for Africa and generate ideas for a dignified collective response that will ensure that the continent can assume the role of a joint ruler maker in the emerging new global order.
Nenneh's entire submissions during this event were centred on and around the implications of the changing Global Order on women and young people. It was also a part of Ms. Gomez's submissions to recognize women and the youth of Africa as key stakeholders in the crusade of "Becoming a Joint Rule Maker" in the changing world order.
Among those who attended and participated in this dialogue were dignitaries like H.E. Dr. Abdalla Hamdok, Former Prime Minister of Sudan, Dr. Monica Juma, Security Adviser to President Ruto of the Republic of Kenya, and H.E. Yemi Osinbajo, former Vice President of the Republic of Nigeria. The event was attended by other distinguished dignitaries from diverse backgrounds and ho also participated.