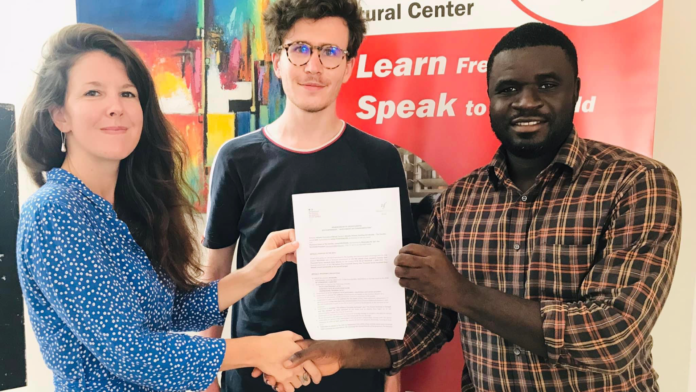 Momodou M. Sarr, the President of the Music Union of The Gambia, signed a memorandum of understanding with Alliance Francaise The Gambia. This was represented by Justine GUSCHLBAUER, Director of Alliance Francaise Gambia, as witnessed by Alexandre Regina.
In accordance with its policy of cultural cooperation in The Gambia, the French Institute of Senegal and the AFB support MUSIGAM with a grant of GMD221, 760 (Two Hundred Twenty One Thousand Seven Hundred Sixty dalasis) for the project FETE DE LA MUSIQUE / GAM MUSIC FEST.
Signing took place on Kairaba Avenue at the Alliance Francaise cultural complex.
"We are grateful for Alliance and the French Institute's trust as we work together to establish the cultural industry in The Gambia as a global force" said Sarr.