Russia ends civilian pull-out before Kherson battle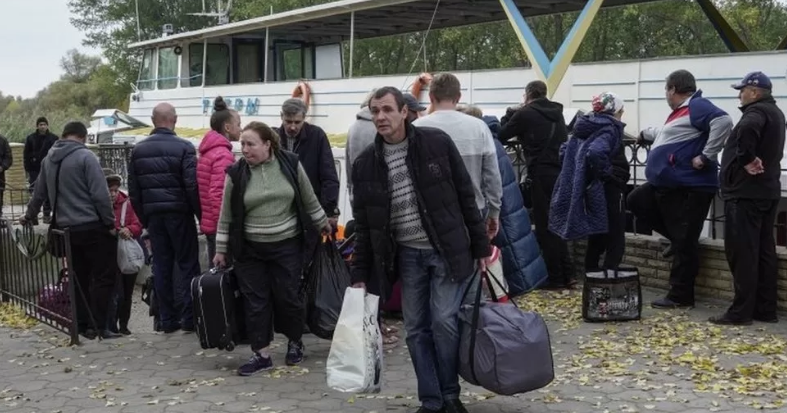 As Ukrainian forces advance, Russian officials say they have completed an operation to remove civilians from the occupied southern city of Kherson.
In what Ukraine has called forced deportations, at least 70,000 civilians have crossed to the left (eastern) bank of the Dnipro river.
"We're preparing Kherson for defence," one Russian militia commander said.
According to Russian officials, 300,000 reservists have been mobilized.
President Vladimir Putin was informed by Defence Minister Sergey Shoigu that 41,000 of those called up have already deployed to the Ukrainian battlefield. The numbers have not been independently verified.
Public anger over the mobilization drive has grown in Russia as a result of the minister's remarks.
The Russian president pledged that only those on military contracts would be sent to Ukraine after launching a full-scale invasion on 24 February. In September, however, a string of military defeats forced him to call for partial mobilization.
During a meeting of the Russian parliament on Friday, Shoigu was warned that recruits are being sent to the front line without training. According to Maxim Ivanov, sending recruits to places like Donetsk unprepared is unacceptable.
As Volodymyr Zelensky stated in a video address late Friday, Russia's mobilised troops are so poorly equipped and used that "a new wave of mobilization may soon be needed."
In addition, he accused Moscow of attempting to turn the Kherson region "into a zone without civilisation" by dismantling its entire healthcare system.
BBC