European council to look into Gambian visa restrictions in three months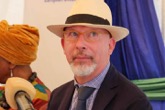 Following the review of the Gambian cooperation on returns, the European Commission has presented the European Council with additional restrictive measures in Brussels over the past two weeks.
The Gambia and Senegal will face additional visa restrictions on the entry of their citizens into Europe if these new restrictions are approved by the European Council, which is the body made up of representatives of the Member States of the European Union.The citizens of Gambia now have to wait up to 45 days to process a visa for entry, up from two weeks, and the cost of a visa to Europe has gone up by up to 40%.
Saudi Arabia chief calls on president Barrow
Saudi Arabia declares national holiday after stunning win
Police probe death of Gambian reportedly shot by Senegalese soldiers
"Local media in Senegal and The Gambia reported last week that the EU Commission has adopted proposals to introduce visa measures for passport holders from Senegal and The Gambia as leverage to push these two countries to cooperate further on the readmission of their nationals who are currently staying illegally in one of the EU countries."
According to such reports, Senegal and The Gambia were among the nations that do not cooperate in returning their citizens, who are ineligible to remain in Europe under international immigration laws.However, Corrado Pampaloni, the EU Ambassador to The Gambia, stated that the news was about the EU's new Section 25 Visa Code law.
Under the new proposal to the European Council, Gambian and Senegalese citizens will be subject to stricter demands with these new proposals.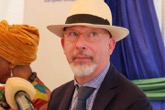 According to Seneweb, these limitations will "include the suspension of the issuance of multiple entry visas, as well as the optional waiver of visa fees for holders of diplomatic or service passports."
Ambassador Pampaloni confirmed that the European Commission as a whole does not make the decision to implement such measures.