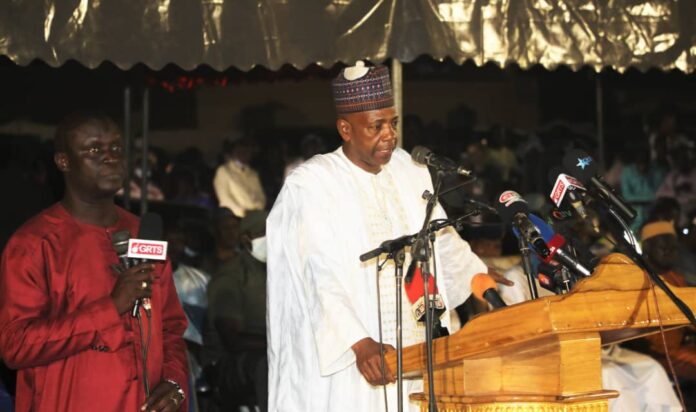 Hamat N.K. Bah, the minister for tourism and culture, has emphasized to young people that, in terms of good morals, no Gambian should be insulted or abused.
The tourism minister, who is a part of the President's ongoing Meet the Peoples Tour, said that the people should treat each other with the utmost respect and that The Gambia could only achieve its development goals with the participation, dedication, and hard work of its citizens.
The minister said that leaders and elders should be treated with the respect they deserve. She also said that people should try to be part of the effort to develop the country and that negative comments on social media would be of no use.
Saudi Intelligence Chief calls on President Barrow
These remarks were made by Minister Hamat Bah at a meeting on Tuesday at Makkah-Farafenni as part of President Adama Barrow's ongoing Tour.The minister said that the Gambia government should also find ways to help the youth get jobs through strategic plans and other initiatives.
The tour's theme for this year is:We can work together to maintain peace and stability while also accelerating socioeconomic growth.
When asked about tribes, Minister Bah stated that, in fact, there is no tribalism in the country because people are related to each other through intermarriages. He also stated that Gambia, despite its size, is a close-knit society in which everyone is related in some way.He urged everyone to band together and work for the common good of the nation.
Minister Hamat Bah stated that the Gambia government should take precautions to avoid jeopardizing the nation's security."Whoever incites violence in the country the law will take its course," he emphasized, "We do not compromise the security of the nation and the people."