President Barrow receives champion of human rights title by NBR governor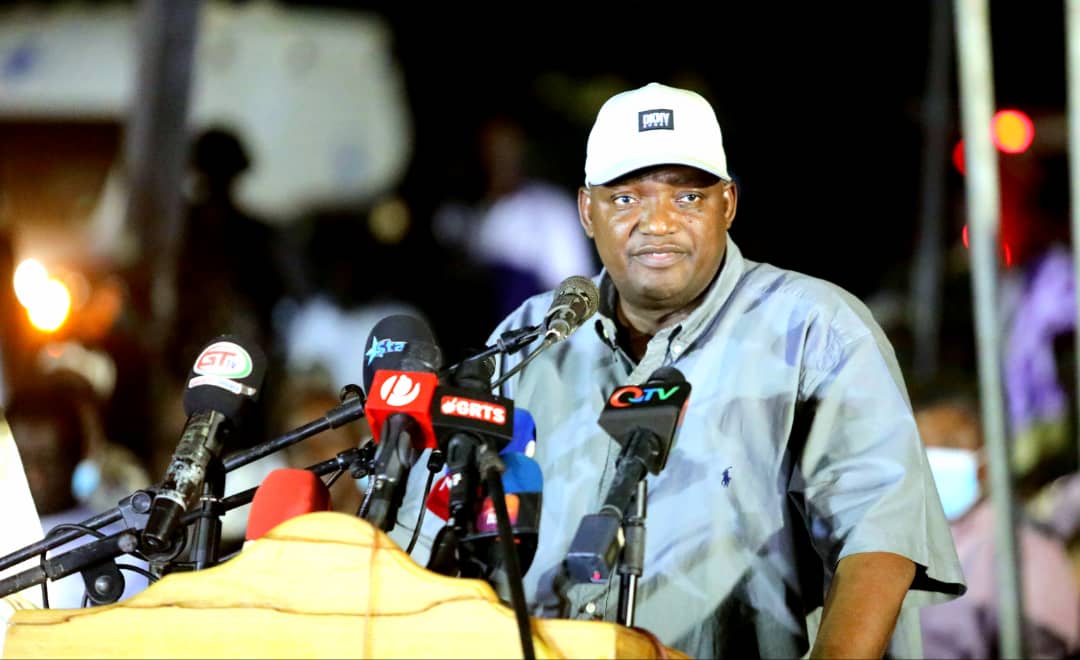 During a meeting at the Makkah-Faraffeni football pitch as part of the ongoing presidential meet-the-people tour in 2022, President Adama Barrow was presented with an award certificate and the title of "champion of human rights" by the governor of North Bank Region.
The current year's subject – "Together we can speed up financial development and keep up with harmony and soundness" – is likewise seen by networks of Lower and Focal Badibu voting public as an extraordinary possibility for their interests to be investigated as they straightforwardly discourse with the president.
"No Gambian deserves to be abused" Hamat Bah
NBR Governor Lamin Saidikhan presented the certificate at the meeting on behalf of his communities, stating that the title and award were given in recognition of the president's efforts to promote human rights and maintain peace and stability in the country for the benefit of national development.
The governor stated that "there has been freedom of speech in which one speaks without fear" ever since President Adama Barrow established the Third Republic.
He praised the president for his decided quest for public turns of events, as he likewise approached his kin in NBR to join as one family to work with a similar public interest.
Alhagie Babu Ceesay, a member of the Sabaj-Sanjal National Assembly, demanded that the government also construct a high school, a health facility, and roads for the Sanjal community during the meeting.