"Government shouldn't be blamed for current hardship" Barrow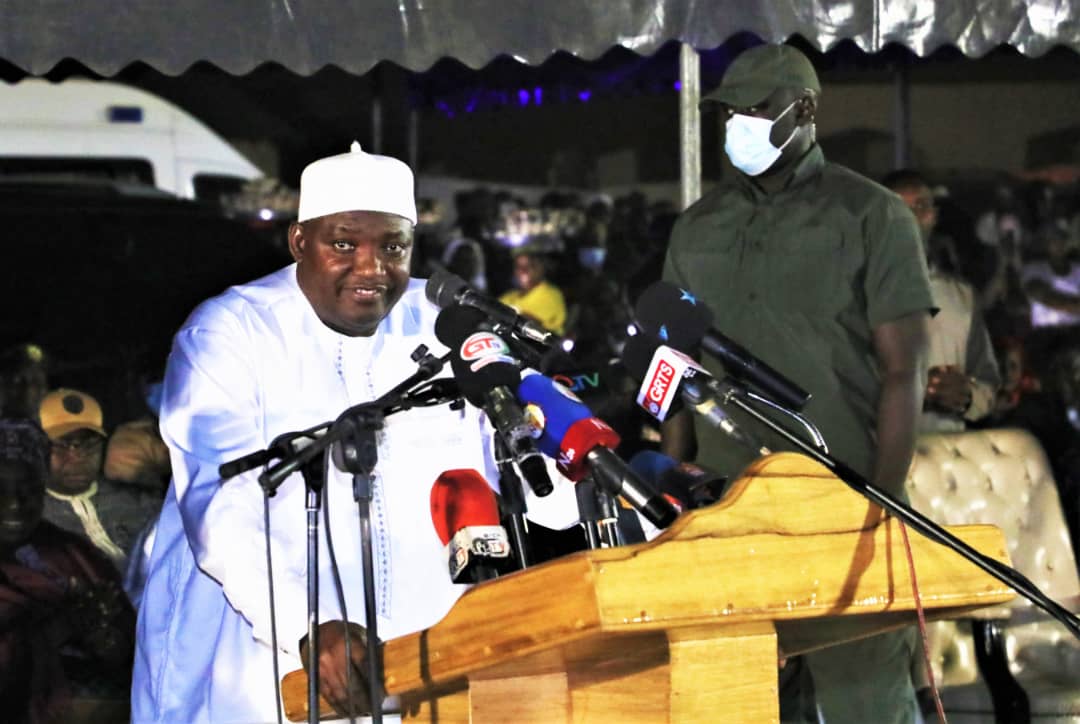 According to President Adama Barrow, the current difficulties and rising cost of living in the country are a global phenomenon, and his government is not to blame.
Tending to a gathering in Baddibu, Gunjur on the second day of his meet the peoples tour, said 2022 has been a troublesome one for legislatures from one side of the planet to the other.
"No nation in the world is spared by the current hardship.That's why there's so much noise, but neither the government nor the people of The Gambia are to blame, Barrow explained to a low-key gathering on Tuesday evening.
In a philosophical vein, the president stated that there is a cure: individuals must unite to find a way out of difficult situations.
That is how you overcome hardship to defeat it and get out of it.Sidia Jatta, one of my elders, once said that Allah will give you more difficulties if you can't find a way to get out of them.Therefore, in order to advance The Gambia, we ought to speak with one voice and carry out our actions collectively.
President Barrow receives champion of human rights title by NBR governor
"No Gambian deserves to be abused" Hamat Bah
Police probe death of Gambian reportedly shot by Senegalese soldiers
He stated, "You may say I don't like President Barrow, but you must support the nation and play your role in nation building."The President stated that any claims that he is not working are empty.You have witnessed the country being electrified, roads being built, and boreholes being dug.Ambulances can be seen all over the country.Additionally, we are constructing hospitals, such as the one in Salikenni.Thus, my work has been seen by all," the president stated.