According to the tournament's director, between 400 and 500 migrants have died as a result of developments connected to the Qatar World Cup.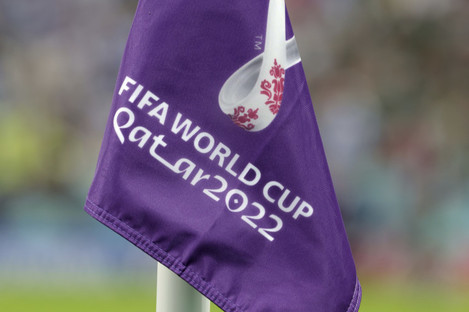 During an appearance on TalkTV's Piers Morgan Uncensored, Hassan Al-Thawadi, secretary general of the Supreme Committee for Delivery and Legacy, provided the figures.
One of the most contentious aspects of Qatar's selection for the tournament was how to treat and protect migrant workers. Estimates of how many people died vary greatly.
Brazil seal last-16 outstanding win over Switzerland
The claim that 6,500 migrant workers had died in Qatar since the Gulf state was awarded the World Cup in 2010 was "categorically" denied by authorities, according to a Guardian report from the previous year.
Al-Thawadi stated to TalkTV that there had been 37 non-work-related deaths and three work-related deaths directly related to the tournament. This number increased to 400-500 when taking into account all of the infrastructure projects required to support the hosting of the event.
Al-Thawadi declared, "I don't know the exact number, but the estimate is around 400, somewhere between 400 and 500.That is something that has been talked about.
He continued:It goes without saying that one death is insufficient.At least on the World Cup sites that we are in charge of, I believe that the health and safety standards are getting better every year.
"To the extent that there are trade unions, representatives of the German and Swiss trade unions have praised the improvement and the work done on the World Cup sites.
"There had to be changes.Before we submitted our bid, this was recognized.
"The improvements that have taken place are not the result of the World Cup; rather, these are improvements that we knew we had to make because of our own values, such as removing the kafala system, which gave businesses control over the lives of workers, and establishing standards for accommodations and health and safety.
"The World Cup was a turning point.Many of these initiatives were prompted by the spotlight, which we knew would be lost early on.We have reached a point where even our most ardent critics consider us to be a model for the region.