Rapper Pa Salieu sentenced following fight break out after a friend got stabbed to death
Shortly after his best friend was stabbed to death, the rapper Pa Salieu was sentenced to prison for his part in an attack on a single victim.
Salieu, who was nominated for a BRIT Award and was named the BBC's Sound of 2021, was convicted of the attack in the Coventry town center four years ago and sentenced to two years and nine months in prison.
In the early hours of September 1, 2018, a fight broke out near a nightclub. Salieu's friend Fidel Glasgow, 21, was stabbed to death, and no one has been charged with his death.
Salieu was one of the men who chased another man away from the scene.
That man, who was 23 years old, was eventually cornered by the group and attacked. He needed emergency surgery and spent 10 days recovering in the hospital.
After being caught on camera hitting the victim multiple times with a tree branch, Salieu, 25, admitted to having a violent disorder.
In March, he was found not guilty of a second charge of causing a disturbance of peace in connection with the earlier fight that had led to Mr. Glasgow's death.
However, he was found guilty of possessing a bottle as an offensive weapon after telling jurors at Warwick Crown Court that he had smashed the bottle and used it as a weapon to defend himself.
Jonathan Woodcock, Salieu's attorney, stated that Salieu had used a stick rather than a tree branch and that it was difficult to determine the number of blows he had delivered.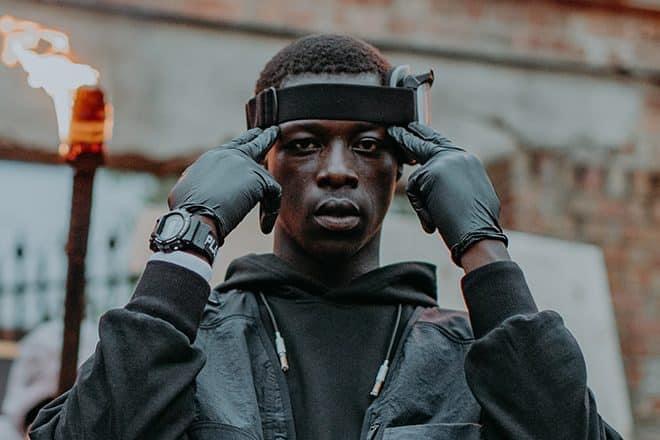 Mr. Woodcock stated, "It's a very unattractive offense, of course it is."
"He isn't engaged with bringing (the person in question) to the floor.
Furious mob in Bakau set police station ablaze as missing taxi driver found dead
"It is to his credit that he does make an effort to keep (an additional defendant) away.The most serious aspects of the violence did not involve him.