"Gambia cannot be used as launching pad by Senegalese"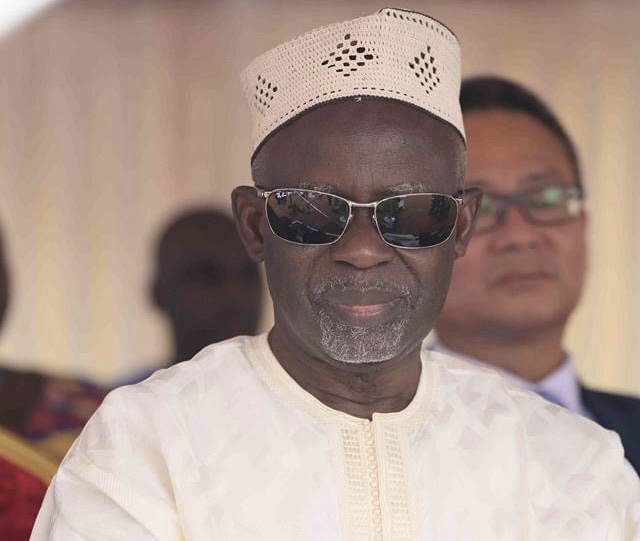 Hon. The re-elected leader and secretary general of the United Democratic Party (UDP), lawyer Ousainu A.N.M. Daboe, has strongly condemned any Senegal military armed launch in the Gambia.
Throughout recent days, around five youths living in the Foni locale have been killed by rambles that are accepted to have been sent off by Senegalese powers.
Mr. Darboe stated the following during his weekend speech at the UDP congress in Janjanbureh: The United Democratic Party (UDP) is of the firm opinion that the Senegalese should not launch from The Gambia.
The seasoned politician and lawyer added that his party has been informed of reports that Senegalese drones have tragically killed civilians in the Fonis. He went on to say that this incident makes an already stressful and fragile situation in Foni even worse.
Barrow to appoint governors for KM and Banjul
"The UDP strongly believes that Senegal must respect Gambia's territorial integrity and that the Gambia Government must fulfill its obligation to safeguard Gambia's territorial integrity. As they go about their day-to-day activities, the people and residents of Foni shouldn't have to live in fear of being killed by remote-controlled weapons of war, he warned.
As a result, he urged the administration of President Barrow to ensure that the citizens and residents of Foni are as safe as those of Banjul. while the UDP perceive the unification of Senegal," he added.
In addition, the prominent lawyer urged the government of the Gambia and ECOWAS to open an immediate and thorough investigation to provide answers to the victims' families and the general population of the country.
Darboe said that the Gambia government and the regional bloc need to come up with a concrete plan to stop similar incidents from happening again in the Foni region.
"A government that fails to properly plan, fails to execute, and manages corruptly can only provide its population with a consistent diet of excuses, rationalizations, and subterfuge,"
He stated, "They will never summon the courage to take full and direct responsibility for their serial acts across the entire government." He was referring to the entire government.
He continued by arguing that the government led by Barrow is unable to ensure the safety of its citizens' communities and businesses, rendering this secure and stable nation rife with murder, armed robberies, assault, and drug trafficking as the new normal.