Several people got injured in Asake concert crush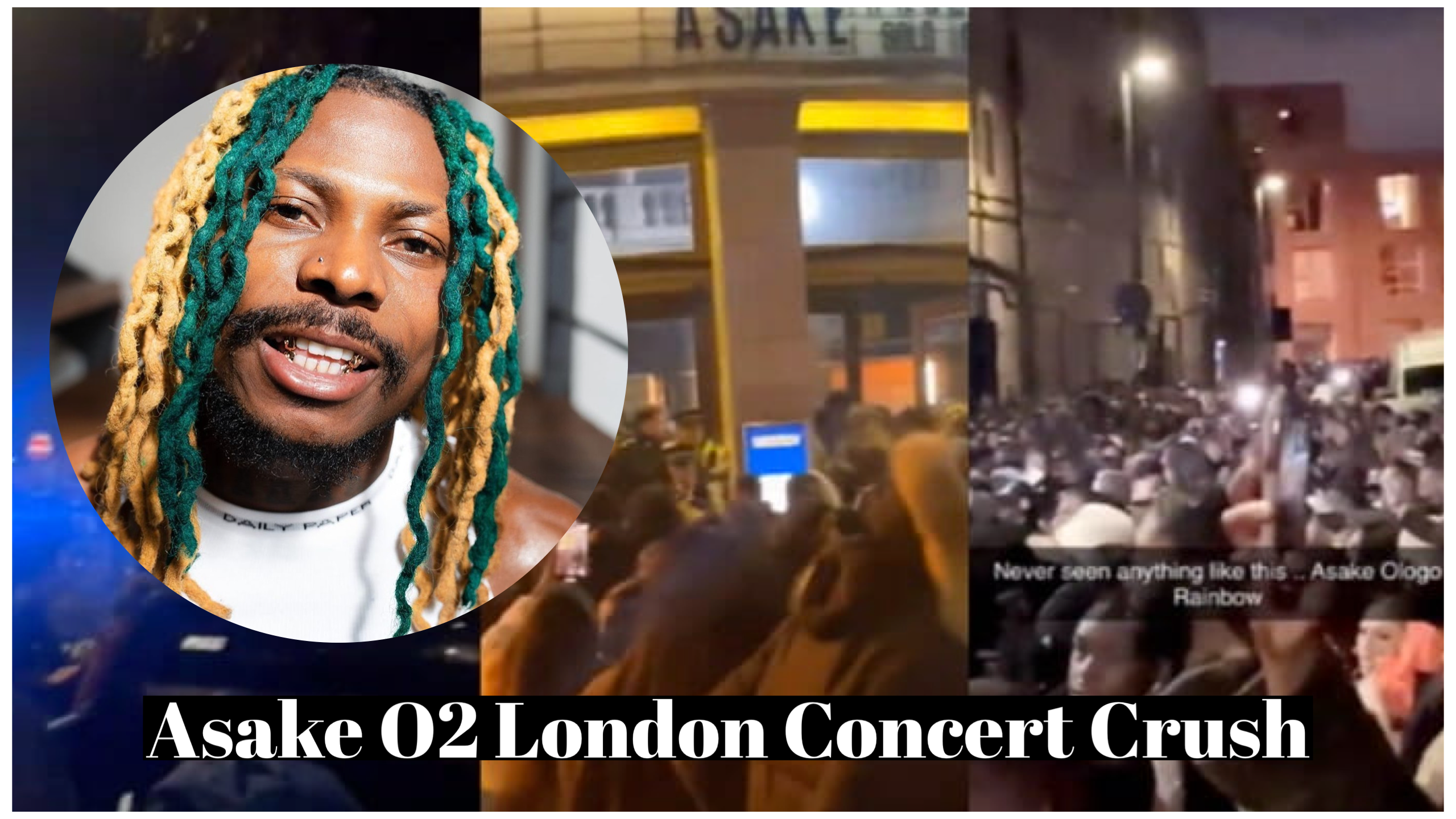 As she lay on the ground, she spoke of her fear, saying, I fell unconscious and couldn't breathe. I believed I was dead.
"I took my last breath, but I ran out of oxygen. I was so afraid.
"I pray you get well" was the third of three sold-out performances by the Nigerian singer, also known as Mr. Money, at the Academy. Asake had asked fans on Twitter prior to the concert not to attempt to enter unless they had tickets.
Court reprimanded husband for reportedly murdering his wife
Asake released the following statement on the artist's Instagram account: My thoughts and prayers are with those who suffered injuries or discomfort last night. I hope you recover quickly.
"I'm likewise during the time spent contacting people. I still do not have the complete information from the venue management about what caused the disturbance at the Brixton Academy's entrance, but we are thankful that everything ended peacefully."
View of two police officers standing in front of the venue behind a cordon.
Image caption: Eight people were taken to the hospital from the venue, according to the police. A woman who left the hospital and spoke with the BBC said: I was just waiting to give them my ticket when the insane crowd outside started pushing, and I fell to the ground.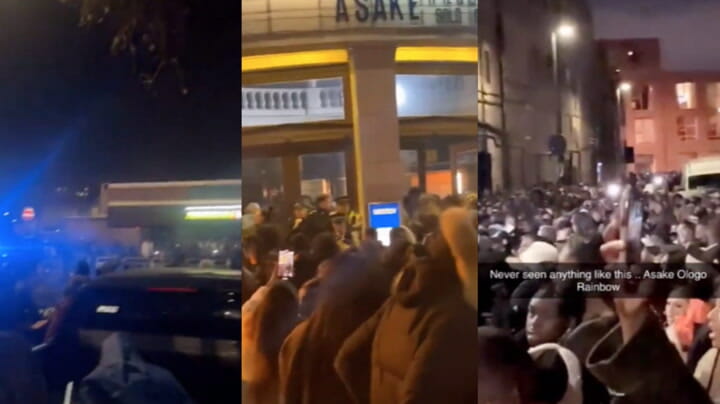 "As I tried to get up, people were stepping all over me and on my head. I had in excess of 10 individuals on top of me.
"A man hauled me out so when I awakened I was toward the rear of the rescue vehicle."
The woman, who was from Battersea in south London, had a black eye and knees that were skinned. She stated that she was still baffled by what had transpired.
"I'm just thankful that I didn't break any bones; They thought I had internal bleeding, but a CT scan proved otherwise.
In film via web-based entertainment, the group should be visible extending from the street outside to the scene's entryways, with individuals shouting, yelling and battling.
A person outside the Academy took a video of crowds of people on a side street, and a woman can be heard complaining that others are pushing them.
"Two ladies fainted": Akin Oluwaleimu, 53, of Kirby Cross, near Colchester, went to the gig with his 14-year-old daughter Elsie. However, after he said that things had become "rowdy" outside with "a lot of pushing," he decided to go back home.
"When we attempted to inquire about the situation, we were informed that they had just shut the door and would not permit anyone inside.
"Certain individuals were saying they were looking through individuals who would have rather not been looked; Others claimed that individuals arrived without tickets.
Between the hours of nine and ten, when the police arrived, the situation became more tense.
"We were unable to enter. We were informed that the performance had been canceled as we left.