Army chief advises Gambians against encouraging tribal, political sentiments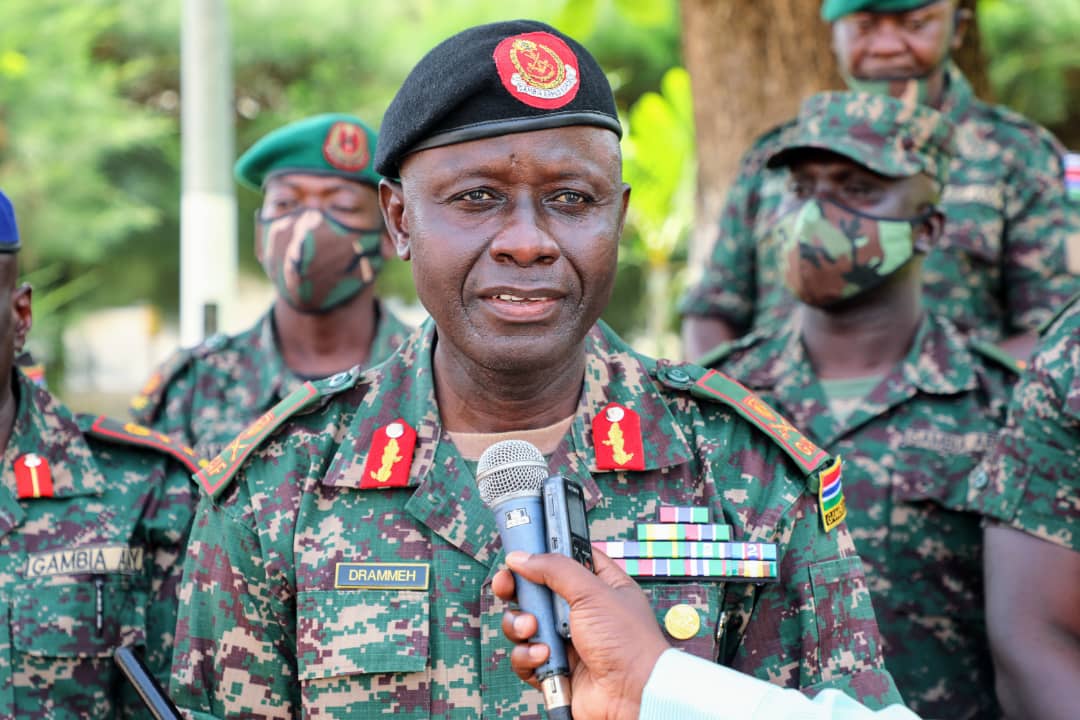 Yakuba Drammeh, Chief of Defense Staff, gave a speech to soldiers at the Fajara Barracks for the GAF Inter-Battalion Drill Competition 2022. He told Gambians not to stir up political or tribal tensions.
We must stop inciting tribal sentiments and using politics to divide and agitate the nation if we are to achieve success as a nation. CDS Drammeh stated, "I believe, if continuously unchecked, this has the potential to degenerate into a situation of conflict."
Barrow to provide health facilities in Foni
He continued: I have made an effort to spread the gospel of peace, security, and friendly neighborliness. It is obvious that GAF, under my leadership, was able to win the hearts and minds of many Gambians and non-Gambians by conducting outreach activities in addition to its various operations. This was evident in the unprecedented and overwhelming outpouring of moral support that came from each and every one of them. This support was translated into a large number of votes that were cast in favor of me, which in turn led to my being awarded the title of "African Peace and Security of the Year 2022."
According to CDS Drammeh, "us today as a nation are more complex, crosscutting, and multifaceted than ever before" when it comes to contemporary security issues. The security services need to work together more to combat these new threats to our nation's security. In terms of national security, no single service has complete control over how to respond to threats, but a coordinated effort is required. As a result, there is a genuine desire among the services to collaborate and view their roles as complementary rather than antagonistic," he continued.
He went on to say that this was the primary reason he reached out to his fellow Service Chiefs in the country as well as other stakeholders to lend a helping hand in order to foster closer collaboration and collaborate on the upkeep of the country's peace and security.
"The presence of some Assistance Bosses or their agents in this august social event is declaration to this attestation and position by my Central command. He stated, "I believe in being part of the solution rather than the problem, especially when it comes to the propagation of peace and security in this country. This is a trend I wish to continue."