GFA condemns Tuesday's foiled coup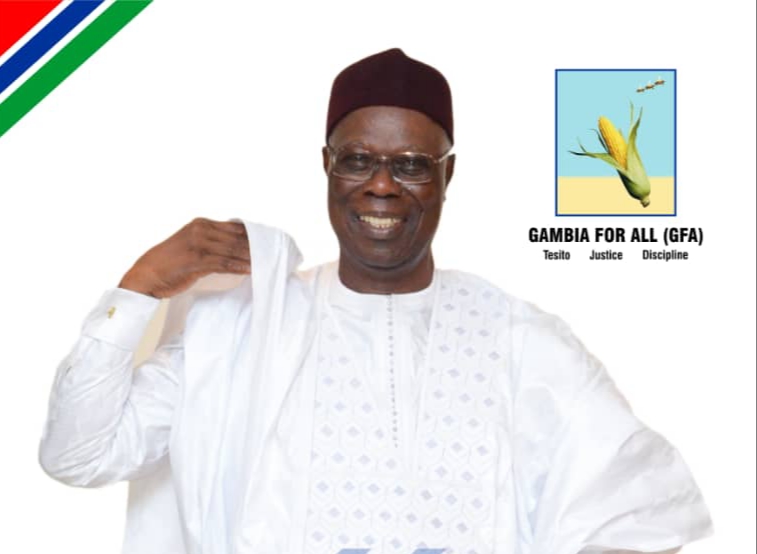 Mr Ebrahima Sankare, the government spokesperson, made an unexpected announcement this early in the morning in a press release about an alleged plot to overthrow president Adama Barrow's democratically elected government.
This will be extremely regrettable if it turns out to be true, coming just a few years after Gambians gave up so much to free themselves from Yaya Jammeh's brutal dictatorship.
The Gambia For All party strongly opposes any attempt to seize power through undemocratic means because it has such a strong belief in the democratic process. This couldn't have come at a worse time for the country, which is struggling to establish democratic institutions.
Man absconds with a rented car to Senegal
GFA asserts categorically that an armed takeover of a democratically elected government can never be justified. Gambians have witnessed the brutality, terror, humiliation, and violations of their rights, including Yahya Jammeh's military regime's extrajudicial killings.
In Africa, military rule has been and continues to be detrimental to national development. Our nation's military plays a crucial role, but their responsibility is to ensure our collective safety. According to their oath of allegiance to the Republic of The Gambia, they are obligated to perform that duty in full.
It is true that GFA has lamented the Barrow administration's democratic decline for a considerable amount of time. It is viewed as an insult and a betrayal to all the brave men and women who fought tirelessly against tyranny, with some making the ultimate sacrifice, by giving leadership positions to former Jammeh enablers and embracing them. Despite this, we encourage our brave service members to embrace democracy because it is the most certain path to national prosperity and collective advancement.