Transport union reveals Senegal blocking border to Gambian commerical vehicles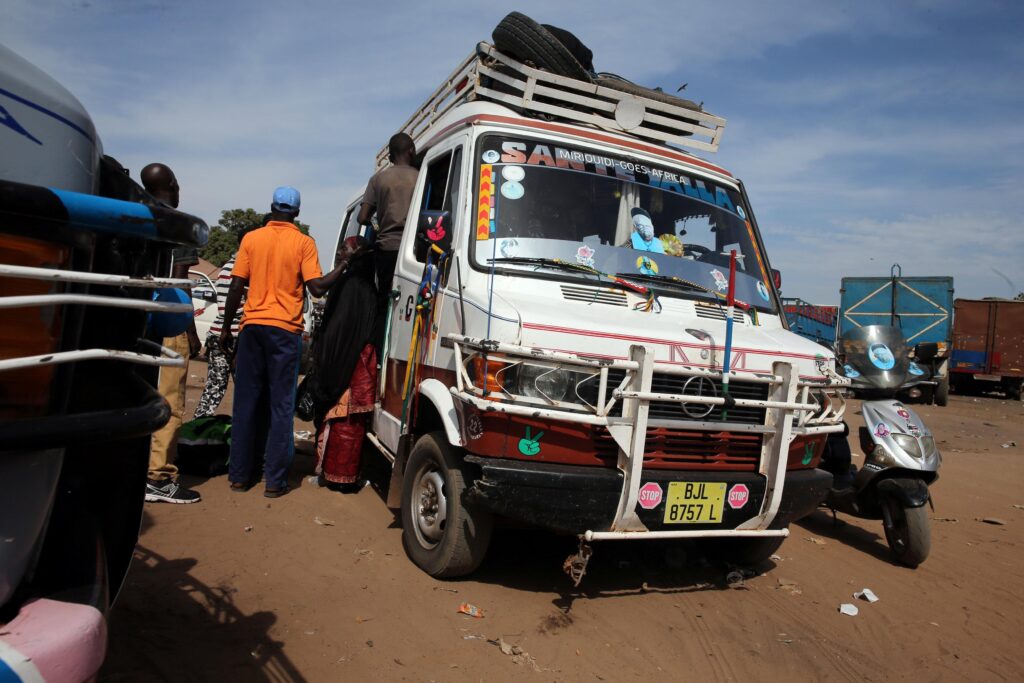 The leader of the Gambia Transport Association has communicated dissatisfaction over Senegal's demand that no Gambian business vehicle ought to straightforwardly take travelers to Dakar with the exception of GTSC transports.
Currently, in order for passengers to continue their journey into Senegal on only Senegalese vehicles, all Gambian vehicles must drop them off at the border.
Court releases ex AGIB manager charged with stealing
"With the exception of the national bus company GTSC, they would not allow Gambian vehicles to transport passengers anywhere in Senegal.
Only two buses can be deployed daily by GTSC. Omar Ceesay pointed out that this goes against both the 2018 interstate road transportation agreement between The Gambia and Senegal and the Ecowas protocol on free movement of people.
He stated that the Inter-State Road Transport Permit (ISTP) between Senegal and The Gambia is making life and business extremely challenging for passengers and drivers traveling to Senegal.
According to Mr. Ceesay, the agreement allows commercial and private vehicles traveling with passengers or cargo to enter and remain in another member state for 15 days and 90 days, respectively.
He claims that his union and all commercial transporters in The Gambia are "hugely concerned" by the fact that Gambian commercial vehicles are unable to transport individuals to Senegal in accordance with the regulations.