President Barrow Extols Gambia-Senegal Relations as He Receives Senegalese Ministerial Delegation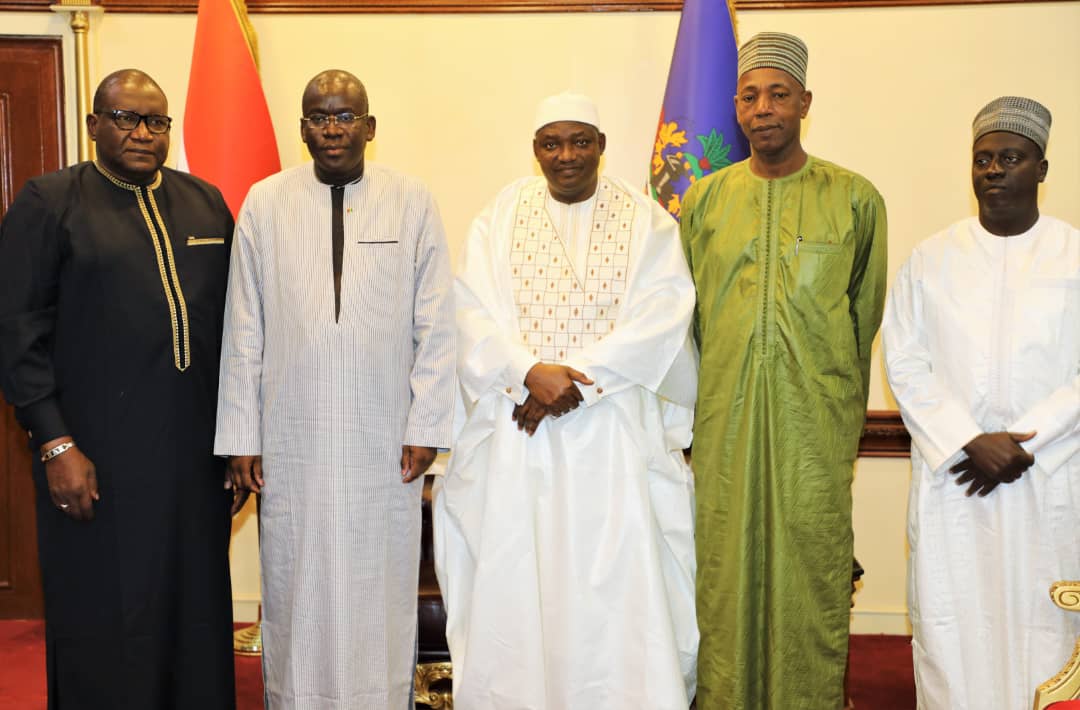 President Barrow Extols Gambia-Senegal Relations as He Receives Senegalese Ministerial Delegation
State House, Banjul, 6th January 2023: President Adama Barrow renewed his commitment to strengthening the bilateral ties between The Gambia and Senegal when he received a Ministerial delegation headed by the Minister for Culture and Historical Heritage, Professor Alioun Sow, at the State House on Friday, 6th January.
Man pleads guilty to obtaining D461k by false pretence
President Barrow embraced the friendly and brotherly relations with his colleague President Macky Sall, the government and the people of Senegal, reiterating the socio-cultural bond he described as 'natural'. "We should be proud of who we are and believe in ourselves," he added
The Gambian Leader urged the two authorities to work closely to unite the people through the policies they developed to strengthen the excellent neighbourliness between the two countries. He stressed the importance of the relations, saying, "Your immediate neighbour is your strongest partner, and we will succeed together," while praying for peace to continue to prevail in the region.
Expressing his delight and reception in The Gambia, Professor Sow extended sincere felicitation from the Senegalese Leader to President Barrow, describing him as a 'Man of action without making noise."
The Senegalese culture Minister emphasised the importance of having loyal officials to influence government policies and cited the partnership they enjoy with The Gambia Navy and the National Council for Arts and Culture in The Gambia.
He revealed the plans to host joint annual Cultural festivals in border communities between the two countries and celebrate the Senegambia heritage.
The Minister of Tourism and Culture, Honourable. Hamat Bah said the visit was historic and demonstrated President Barrow's desire to preserve, promote, and advance the Senegambia culture. He added culture could be a source of inspiration to promote national development.
Honourable Sow is in The Gambia on the invitation of the Gambian Minister of Tourism and Culture, Hon. Hamat Bah and the Senegalese Ambassador to The Gambia, H.E Bachirou Sene, accompanied him to the State House by