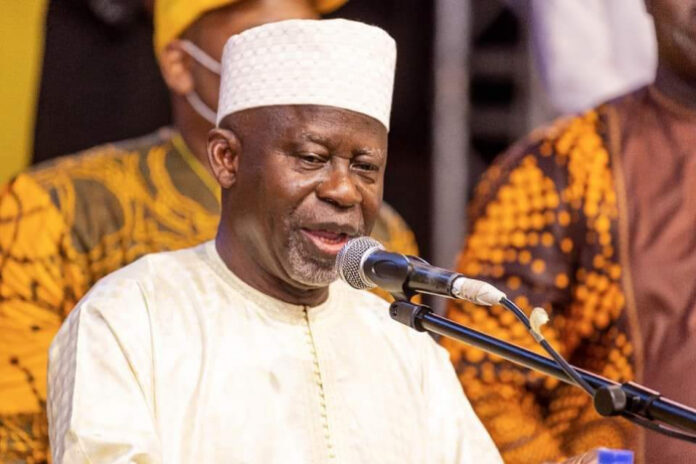 The leader of the United Democratic Party (UDP), lawyer Ousainou Darboe, stated that it would have been a more fitting tribute to the deceased if the government could legislate good electoral laws and manifest freedom and democracy during the official state funeral service of the late Ebrima Solo Sandeng that was held yesterday at the Never Again Arch in Banjul.
"Naming monuments after them and giving Solo a national funeral have symbolic value; however, the more fitting tribute would be to pass good electoral laws and, more importantly, to demonstrate that one adheres to the fundamental principles of freedom and democracy that he advocated and truly believed in. He stated, "Free people in a democracy must live as free people in a democracy."
Lawyer Darboe went on to say that Solo died for principles that needed more than just verbal validation. In addition, he stated that no Gambian should ever be subjected to their own government again. He stated that Gambians must insist on strict adherence to the rule of law and detest any sign of rights violations.
The politician went on to say that the government and the people have a responsibility to protect the democracy and freedom that Solo died for.
Ebrima Solo Sandeng's death in the struggle for democracy and freedom cannot be denied. We have an obligation to preserve his legacy and that of all those who gave their lives in the struggle for a better Gambia. Living up to the freedom and democracy principles for which they paid the ultimate price is the best way to honor the fallen."
The former vice president said that by killing Solo for exercising his constitutional rights, our nation regained democracy that had been absent for 22 years. He also said that Solo's ultimate sacrifice—giving his life—was what saved us from the Jammeh regime.