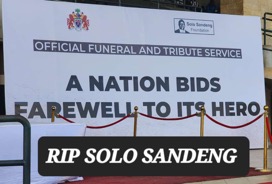 Solo Sandeng was detained in April 2016 while leading a peaceful protest for electoral reforms. Shortly after his arrest, he passed away in custody by NIA agents.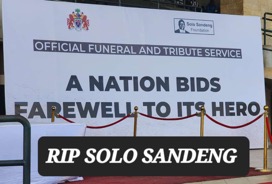 In March of 2017, his remains were exhumed. The NIA's director of operations, Saikou Omar Jeng, led the police to Solo's grave in the West Coast Region's Tanji village.
Human Rights activist hits gov't, political leaders on Solo's unchanged advocacy
Alagie Mustapha Darboe, Solo's cousin, recalled the moment he released Solo from police custody and called him a brave man. He claims that he gave Solo advice on that fateful day. Solo, take things simple." He informed Solo. This is not your problem; it's a national one."
Please do not give me advice. "This is a point of no return, and I will fight to the end," Solo responded.
Solo was determined, humble, disciplined, and focused in his pursuit of his beliefs. At the State Funeral, Ousainu Darboe, the UDP leader, described him as "courageous and resourceful."
"He believed in his cause so much that he tried to persuade NIA officers to support his cause while he was previously detained at their office in Banjul," the statement reads.