Cyprus opens more bilateral relations with Gambia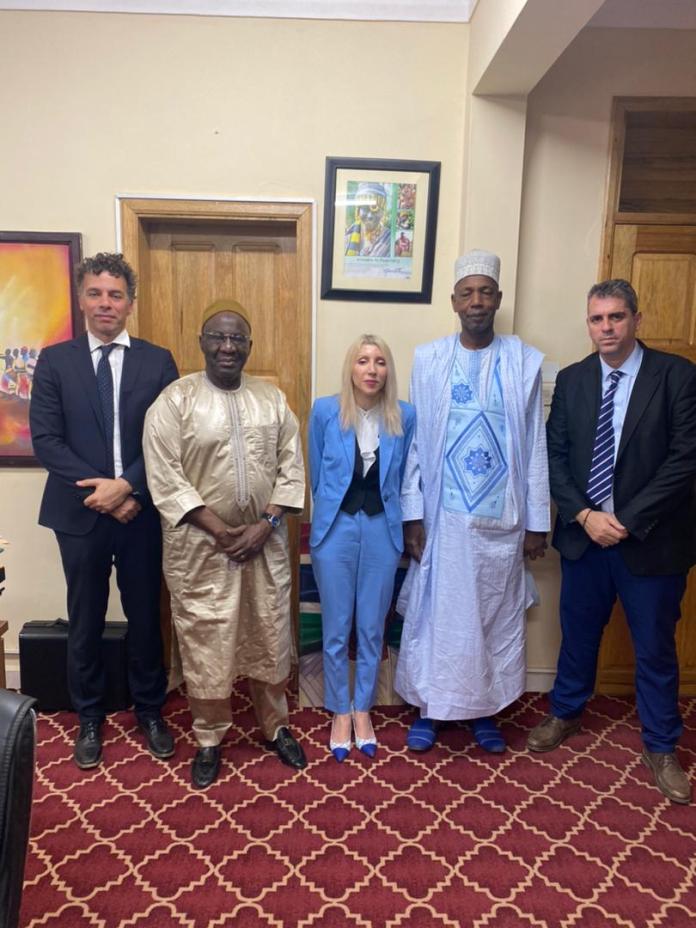 According to Thessalia Salina Shambos, Director for the Middle East, Gulf, and Africa at the Cyprus Ministry of Foreign Affairs and Ambassador, the European Union nation is welcoming The Gambia.
On a diplomatic mission, Ambassador Shambos was in Banjul to promote her nation's desire to work closely with The Gambia. She met a number of Gambian ministers and participated in the EU-Gambia political dialogue during her stay. Almost all of the ministers from Gambia were there.
Hours before she left, Ambassador Shambos told The Standard that she was sent to The Gambia as a special envoy for the Cyprus Ministry of Foreign Affairs and to attend the high-level political dialogue between the European Union and The Gambia, which was led by Foreign Minister Mamadou Tangara.
Justice minister reveals Solo Sandeng was catalyst to Gambian democracy
"My visit was also intended to convey a message of friendship and engagement from Nicos Anastasiades, president of Cyprus, to His Excellency President Adama Barrow, as well as from a number of ministers from Cyprus to ministers from Gambia. She added, "The unwavering desire and commitment of the Cabinet Ministers to do a lot to take Gambia to the next level in terms of modernization, structural reform, and to do more in facing our common and global challenges, including those relating to asymmetric threats, the challenges that both European Union and African countries and small countries like Cyprus and The Gambia face such as issues relating to terrorist, maritime security, energy crisis, and ensuring a better future," which was overwhelmingly apparent in all of our meetings
She added, "Cyprus can be very credibly counted upon in the European Union as a member state that wants to feed in the positive agenda between the European Union and The Gambia," that the visit was also intended to strengthen political dialogue and relationships between Cyprus and The Gambia.