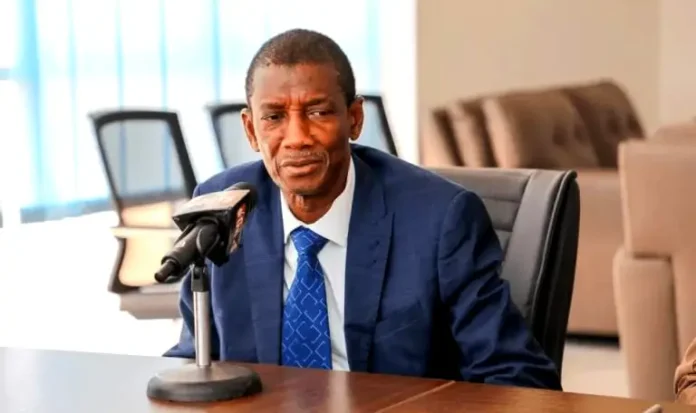 Badara Joof, the Vice President of Gambia, reportedly passed away in India.
In a tweet, Gambia's President Adama Barrow said the following about the death of the country's second-ranked man:
Central Bank governor urges more financial inclusion
"Fellow Gambians, I am deeply sorry to inform you that His Excellency Badara Alieu Joof, my Vice President, has passed away. The tragic incident occurred in India following a brief illness. "May Allah grant him Jannahul Firdawsi," President Barrow wrote in a tweet.
From 2017 to 2022, Gambia's Minister of Higher Education, Research, Science, and Technology was Mr. Joof, the late Vice President.