The Gambia needs to make a turn, according to the country director of the Westminster Foundation for Democracy, in order to develop human rights-friendly laws.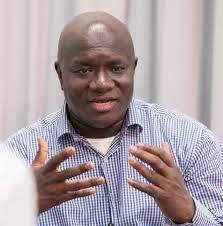 Madi Jobarteh stated that the majority of The Gambia's laws date back to the colonial era or have been significantly weakened in terms of their respect for human rights by the former dictatorial regime during a recent capacity-building training for members of the National Assembly on effective legislative oversight.
Trust bank donates kidney treatments kits to EFSTH
He stated that strong institutions and good, human rights-friendly laws are necessary for the establishment and expansion of democracy and good governance.
In order to achieve sustainable development, he stated, "the country needs to do a reversal to build good and human rights-friendly laws and strong institutions with the capacity to enforce those laws and deliver quality services."
The purpose of the training was to introduce participants—Members and staff of the National Assembly—to fundamental legislative functions, constituent engagement, Standing Orders, the use of the committee handbook, the use of the training of trainers manual, the advocacy reference manual for caucuses, the procedure for drafting private member bills, and amendments to existing laws.
The advocate for democracy and human rights also stated: In order to usher in a new era of good governance that will guarantee human rights, peace and stability, and shared prosperity for all, a strong National Assembly is required to initiate, guide, and monitor legal and institutional reforms.
Mr. Jobarteh claims, citing the Standing Orders and the constitution, that it is established that the National Assembly bears the greatest responsibility for The Gambia's progress and good governance.