LATRIKUNDA NAM  SAYS LATE VP JOOF DEFENDED OIC ROAD PROJECT EXPANSION IN CABINET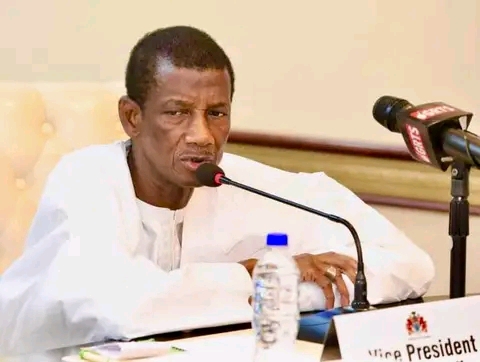 LATRIKUNDA NAM SAYS LATE VP JOOF DEFENDED OIC ROAD PROJECT EXPANSION IN CABINET
The  National Assembly Member for Latrikunda Sabiji constituency, honourable Yahya Sanyang who was also the then acting manager at The Gambia OIC secretariat in his wrote on his timeline, a tribute to the late Vice President Badara Alieu Joof.
Honourable Sanyang said when they received advance procurement notice for the construction of the Bertil Harding highway, which was shortly before the 2021 presidential elections, he was then the acting project manager at The Gambia OIC secretariat.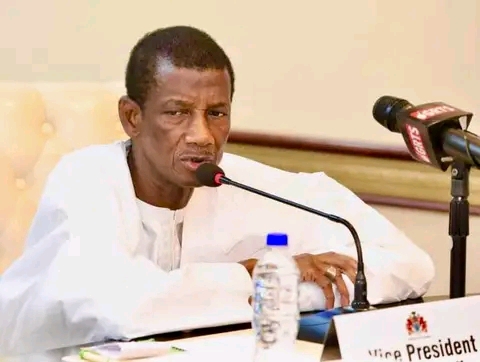 Sanyang explained that the initial buffer for Bertil Harding highway was 40 metres on both sides of the road from the centre which was defended by former VP Joof.
"the project team visited State House to brief the Cabinet, the president was in attendance and more than half of the ministers. All the ministers who spoke defended the 30 metres instead of the 40 metres."
Sanyang said, according to the ministers, 40 metres will affect lots of properties and we are close to presidential elections.
According to honourable Yaya Sanyang, the late Vice President Badara Alieu Joof who was then the minister of higher education said: " Mr president we have to go for 40 metres instead of 30 metres. We are planning for the future generation. We are sitting here with less than 50 people but mandated to steer the affairs of over 2 million people."
Honourable Sanyang quoted the former VP's statement at the state house cabinet meeting".
Mr president we have less than 0.1% of the population living around the road corridor, and how can that number make you lose an election? We cannot sit here and retard development because of politics and thus I differ from my colleagues. Let us put aside politics and restore the 40 metres buffer for the convenience of the future generation that is what we are here for."