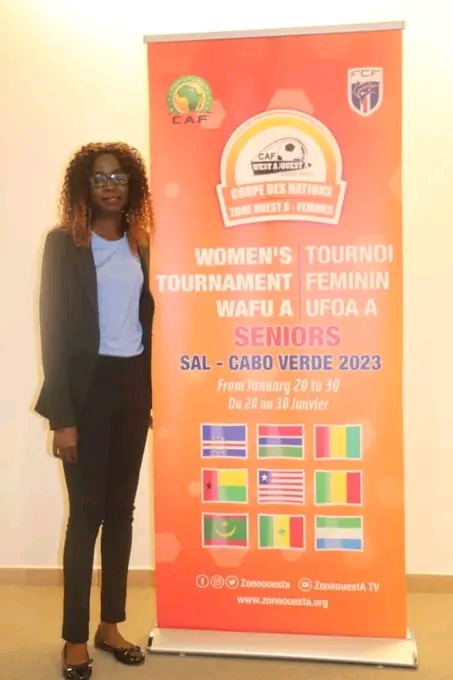 The Gambia continues to shine at the ongoing West Africa Football Union (WAFU) Zone A with the sub regional body at the start of the championship appointing GFF fourth Vice President Ms Sainabou Cham as Technical Study Group member.
Ms Cham is the head of the two panel group of Technical Study members at the Wafu 2023 championship charged with nominating the most outstanding players and woman – of – the match Award and other technical analysis made at the end of every match.
The Chairperson of the GFF Women's football Committee is the first female to head such an important technical group in WAFU Zone A competition under the presidency of Mr Lamin Kaba Bajo. As Head of the TSG, Ms Cham sits at Committee meetings where competition matters are being discussed and analysed.
She began her duties in earnest in the opening game between hosts Cape Verde and Guinea Bissau and continued to preside over Senegal Vs Guinea Conakry and recently with Gambia vs Sierra Leone before overseeing Guinea Bissau Vs Mauritania.
The Gambia Football Federation Executive member will continue to steer technical Study affairs at the Sub regional championship to the final schedule for 30th January 2023. She is admired by the WAFU Zone A body for her technical skills, commitment and experience in Women's football.