FIFA refuses to give Argentina No.1 in rankings despite winning 2022 World Cup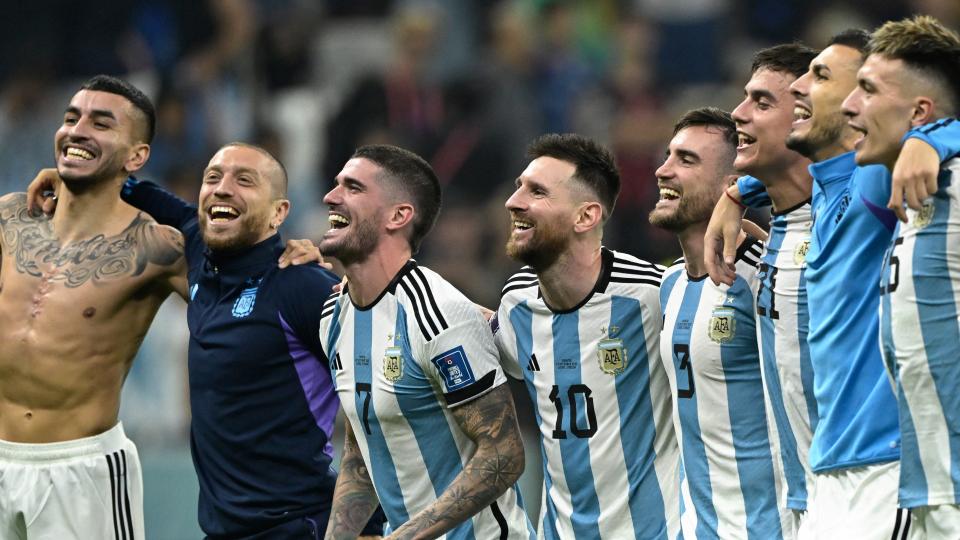 Despite winning the 2022 World Cup, Argentina will not rise to the top of the FIFA rankings this month.
Instead, the FIFA will give Brazil a higher rating than their South American rivals.
Since Brazil overtook Belgium in February, they have been in first place.
Pep Guardiola applauds Messi as greatest footballer ever
Argentina has not been able to catch up to them despite their failure to advance past the quarterfinals in Qatar.
Fear grip Senegambians as UK court set to deport migrants to Rwanda
Brazil participated in the tournament and won three games, losing to Cameroon and losing to Croatia in a penalty shootout.
In 2021, Argentina won the Copa America in addition to the World Cup.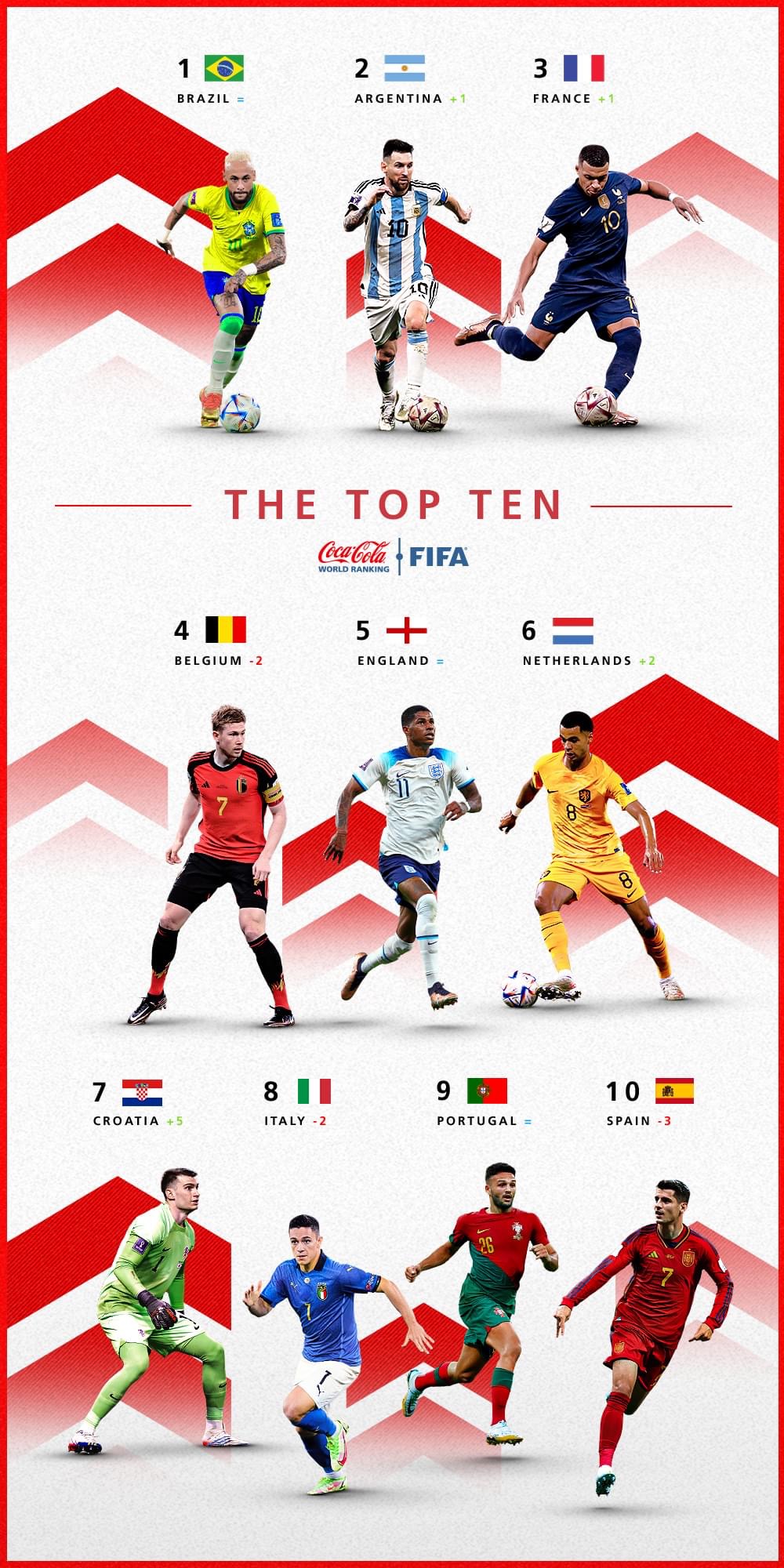 Ranking points are significantly lower for shootout victories than they are for regulation-time victories. Argentina or France would have been ranked No. 1 if they had won the final within 120 minutes. 1, yet a punishment shootout ensured that Brazil couldn't be surpassed.
After failing to advance past the group stage, Argentina will finish second, France will finish third, and Belgium will fall two spots to fourth. The Netherlands have moved up two spots to sixth, while England remains in fifth place.