"Gambia lost national assert, pillar" Barrow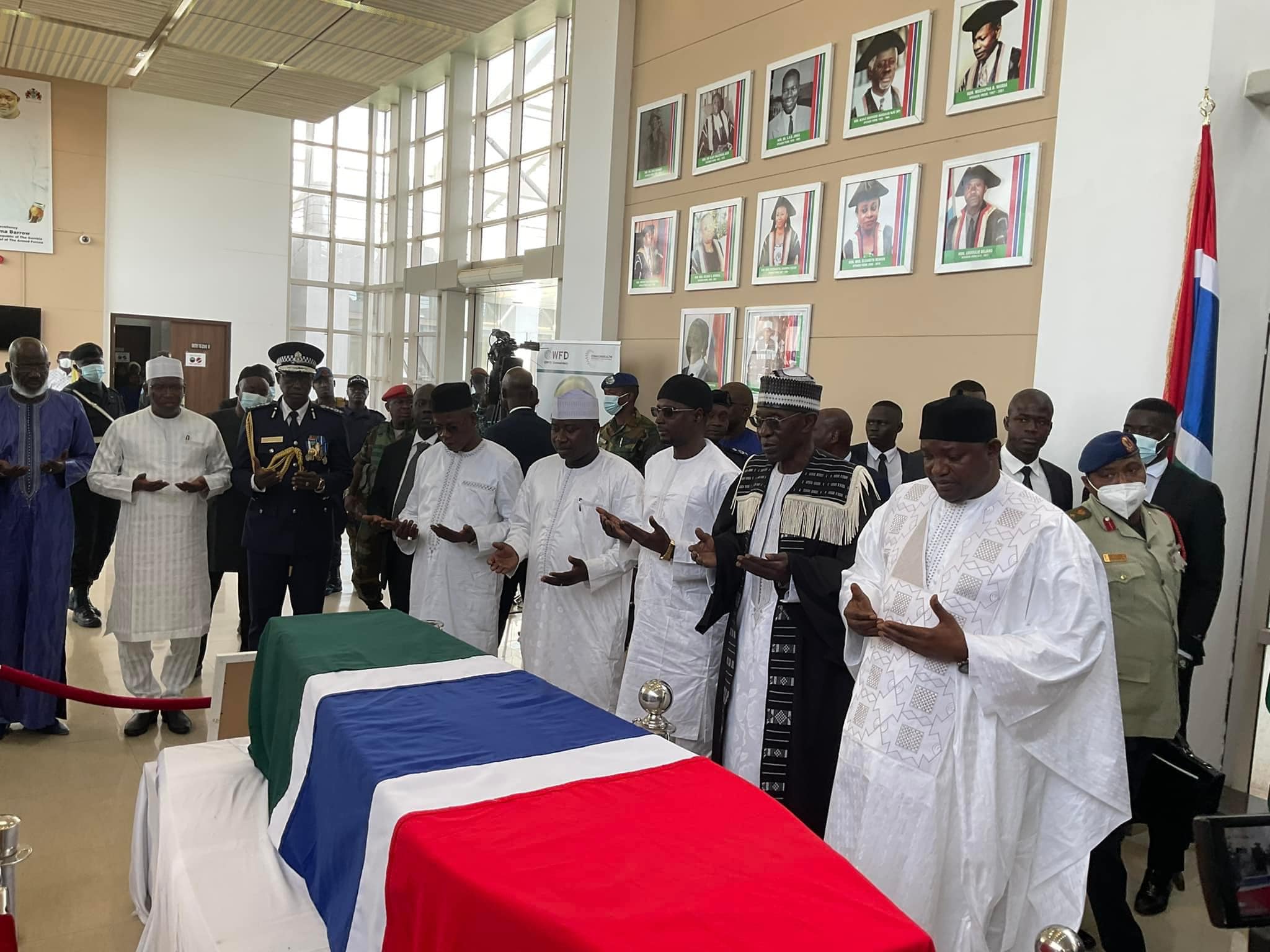 The late Vice President Badara Alieu Joof was praised by President Adama Barrow, who stated that the Gambia has indeed lost an "illustrious" son, "national asset," and "pillar" in the cabinet who contributed constructively.
Yesterday, Mr Barrow gave a speech in the National Assembly Chambers as part of a state funeral to honour the late VP Joof, who passed away last week in India.
Khadijah Kebbeh sued for stealing millions, money laundering
Barrow went on to say that "many Gambians looked up to him as an icon, mentor, or role model," and that "he taught or influenced many people, the majority of whom later rose to occupy very senior and notable positions of authority in the country." He was regarded as a role model by many Gambians.
"I deliver this tribute in remembrance and praise of a close colleague, friend, and brother, who sadly worked as my Vice President for less than a full year when he succumbed to a brief illness," as the nation mourns.
Hon. President Barrow claims that During the five-year transition period, he served as minister of Higher Education, Research, Science, and Technology in my government from 2017 to 2021, Joof's rise to the position of Vice President was prompted by exceptional integrity, competence, and a businessman he displayed.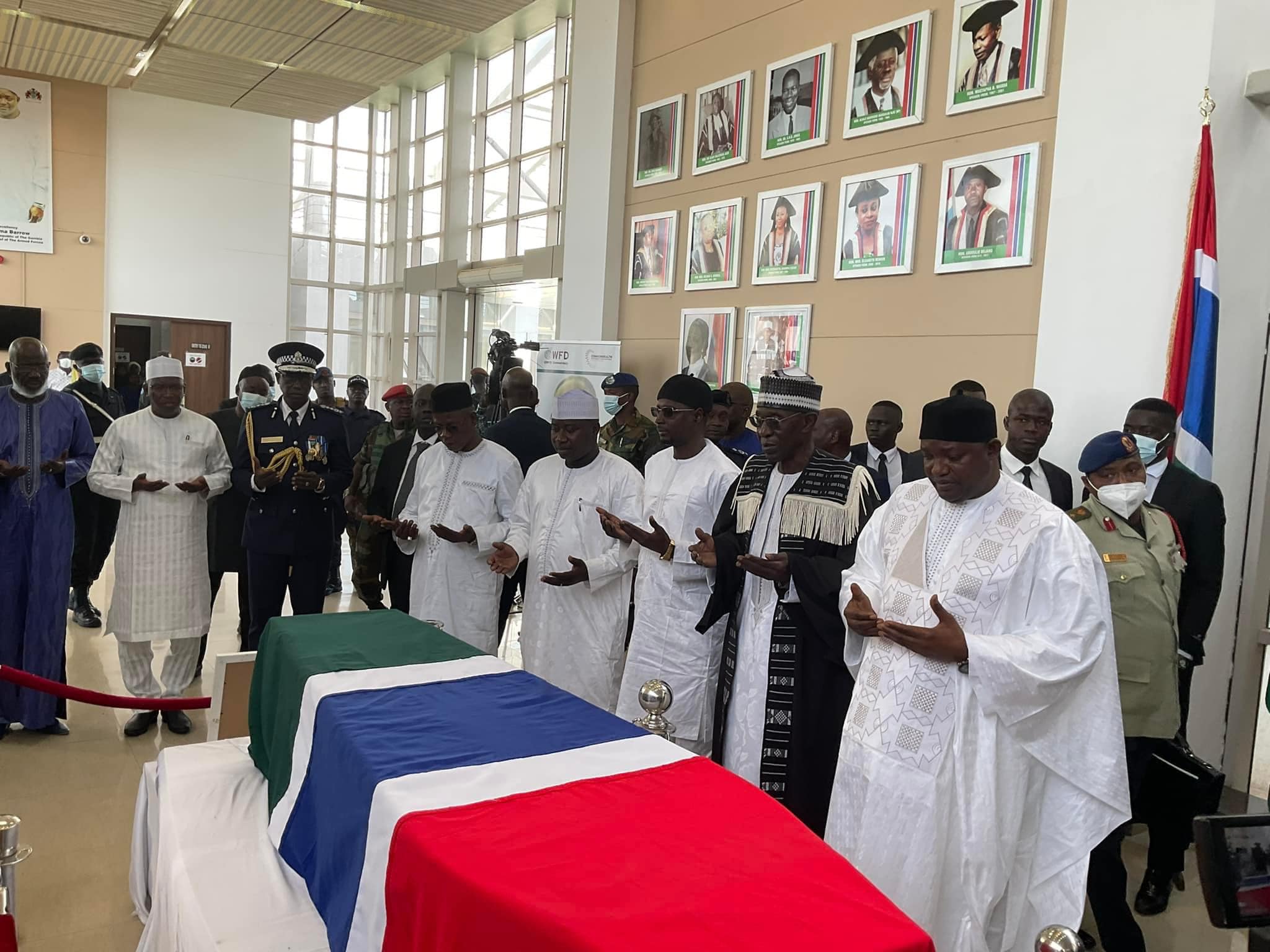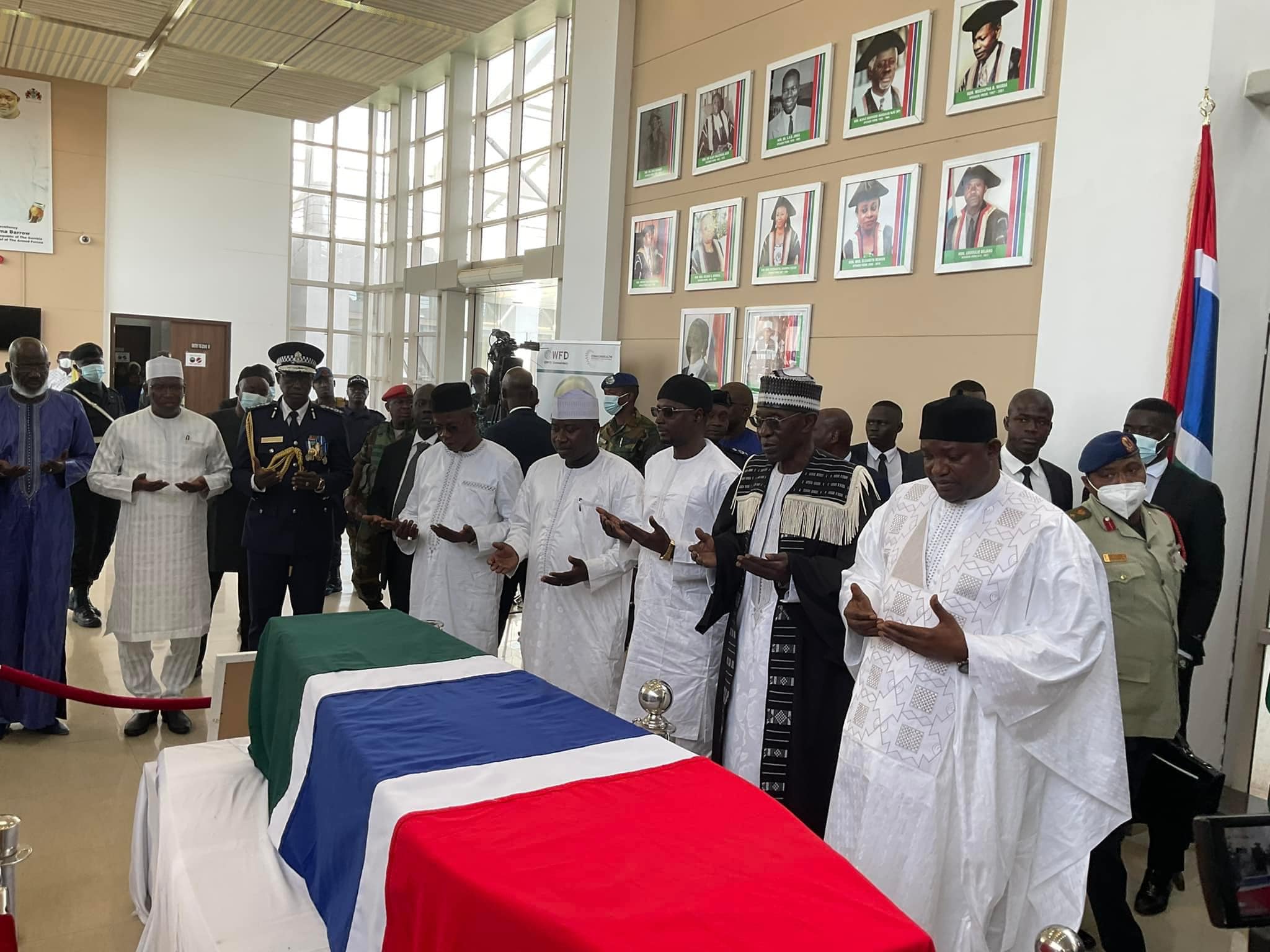 Additionally, he stated, "Hon. Joof will be remembered in a number of ways, including the numerous lives he touched, the numerous institutions he influenced or served in, his multifaceted character and talent, and the numerous roles he played throughout his sixty-six years of life.
According to Barrow, the late Vice President Joof was unquestionably a formidable statesman, an outstanding scholar, an accomplished administrator, and a naturally gifted leader of uncommon courage and integrity.