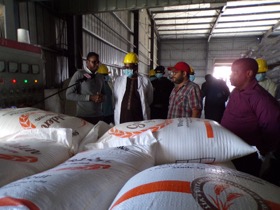 During his visit to Gambia Milling Cooperation and Nessim Trading, Banjul, on Tuesday, the minister for Trade, Industry, Regional Integration, and Employment (MoTIE) expressed pride in seeing Made in The Gambia products as part of his ongoing tour of various companies, agencies, and departments under his authority.
When Minister Baboucarr Ousmaila Joof addressed the members of the media who had travelled with him on the tour, he stated: I'm proud to be a Gambian, and I think that's what we should help. Whatever form it takes, the government will ensure that domestic and local producers are supported and jobs are created.
Foni's border schools reopen, but "fear continues."
The visit, according to Minister Joof, was another great day, which means a lot to him in terms of the potential to create jobs in this country and address food security. Because we are aware that the raw materials for flour are not yet available in the country, flour accounts for a significant portion of our diet.
The minister emphasized that he would not give up the chance for the national research institute to develop suitable soil and conditions for wheat cultivation in the country.
In addition, the minister went into detail about the events of the past year in other parts of the world, including the geopolitical situation between Russia and Ukraine. She said that this has taught the country to look into other options, "knowing that 60 to 70 per cent of our food in this country comes from the flour." As a government, I believe that's one thing we should investigate.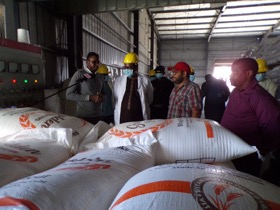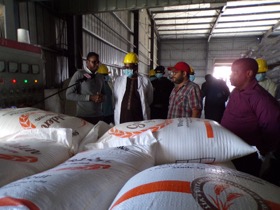 During the visit, he discussed the issues of price and shipping conditions and assured us that the two existing milling companies visited could supply the nation's flour requirements.
On the second day of his trip, the Trade minister and his delegate went to Banjul to visit the Weight and Measure Department, GMC, and Nessim Trading, which is also a flour mill. They also had a side meeting with senior members of each organization.
Each institution presented its limitations in turn, and the minister and team promised solutions as the tour continued.