TO STRENGTHEN CHILDCARE AT "MAGLIS": MARABOUTS AND CAREGIVERS TRAINED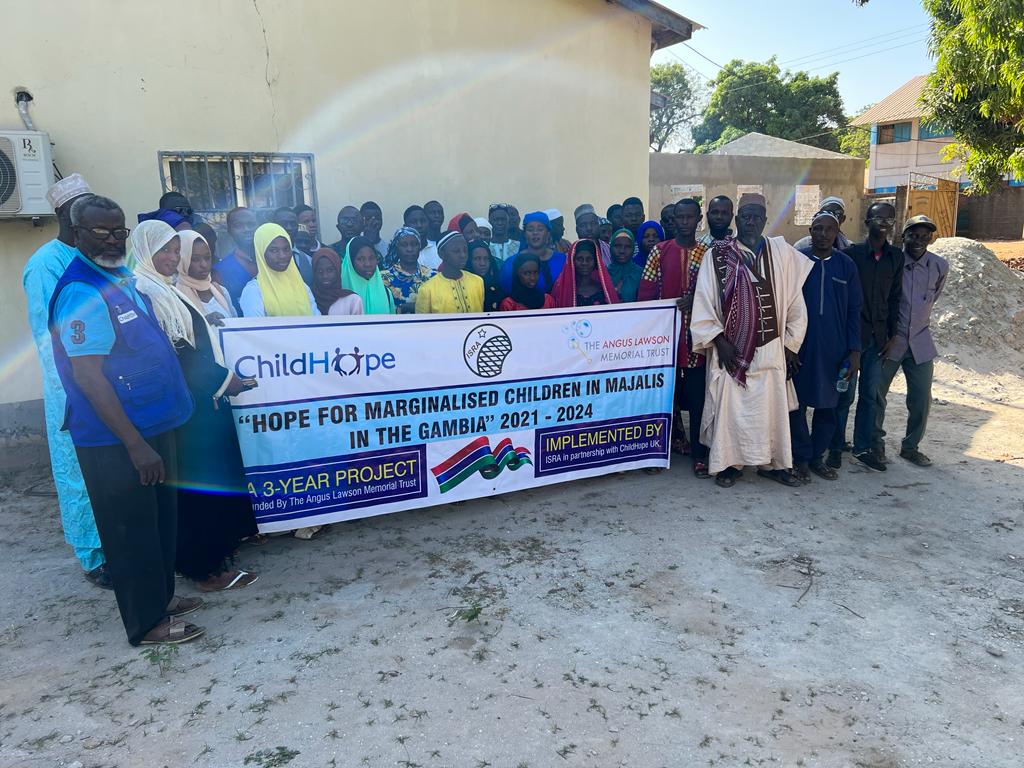 Institute for Social Reformation and Action  (ISRA) trained and sensitised 45 marabouts (.local quranic teachers and female caregivers recently with the primary aim of " increasing their knowledge on the provision of minimum standard for child care in residential facilities.
The coordinator, Mr Karamo Jaiteh revealed that the local quranic schools (Maglis) often provide a poor standard of accommodation, nutrition, hygiene, sanitation and health care hence crucial to sensitize them to child care.
"Weak child protection mechanisms, increased risk of neglect, abuse and trafficking are challenges at the" Maglis".Most children also end up leaving the place, lacking basic primary level education, which significantly reduces their employment prospects," Mr asserted.
As stipulated by Jaiteh, approximately 18,000 children in the Gambia live in traditional quranic education schools run by religious teachers ' Marabou' which he said are traditional, unregulated
residential education centres with no entry or maintenance fees.
"Parents give children to the marabouts to provide them quranic and traditional education. The Institute for Social Reformation ( ISRA) is working with 4:' Majalis' in the West Coast Region to improve the living condition and quality of education of a target of 270 children and young persons with a view to effectively transit into mainstream primary education," he added.