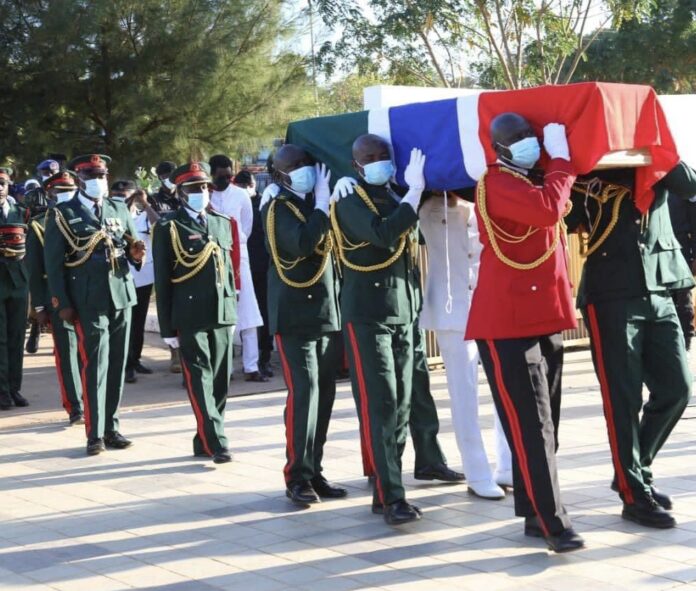 President Adama Barrow praised the country's former number two as a formidable statesman at the official laying in state ceremony of the late Vice President Badara Alieu Joof on Monday at the National Assembly.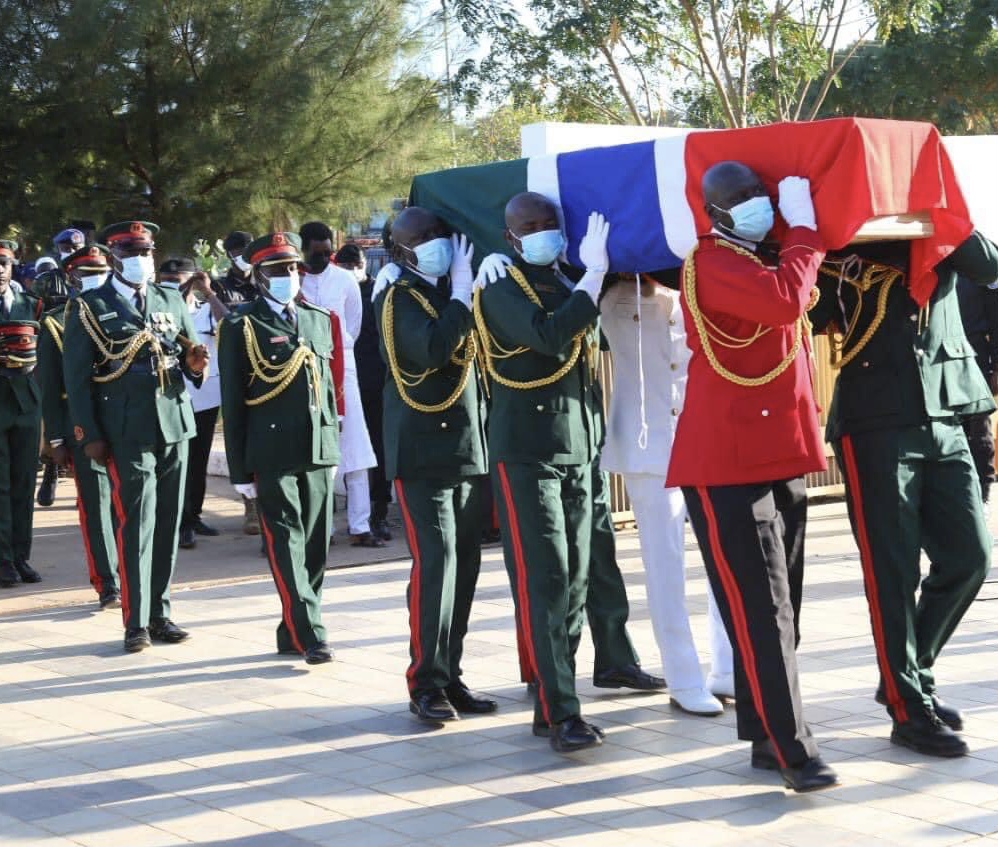 "Badara was a formidable statesman, an outstanding scholar, an accomplished administrator, and a leader of rare courage and integrity. The president stated, "He was a compassionate husband, a loving father, a trusted friend, and a colleague of many shades."
Gambian ambassador, other diplomats sign book of condolence in Mauritania
He added that the late VP is one of the truly exceptional and accomplished Gambian citizens because of his service to The Gambia throughout the First and Second Republics and the new democratic regime under his leadership. He added that former Vice President Joof had the honor of serving the nation in a variety of capacities.
Barrow continued in his lengthy address to the Assembly by stating that the late VP rose through the ranks of the Public Administration Cadre from Assistant Secretary to Permanent Secretary in a number of Government Ministries. He stated that these included the Local Government, Lands, and Regional Administration, Basic and Secondary Education, and Youth and Sports ministries.
He started important government programs and policies along the way. As Permanent Secretary, he oversaw, for instance, the mid-term review of The Gambia's fifteen-year Education Policy from 1988 to 2003, which had a significant impact on the country's education system. He also boldly oversaw the creation of the well-known Local Government Decentralization Policy.
"As a Cabinet Minister, Honourable Joof directed the creation of the current National Research Policy, the revision of the National Accreditation and Quality Assurance Authority Act, and the development of the Tertiary and Higher Education Policy. Additionally, he was a fervent advocate for the development of The Gambia College into a degree-granting institution and The Gambia Technical Training Institute into the upcoming University of Applied Sciences, Engineering, and Technology.
He claimed that the late Vice President was one of The Gambia's most respected thinkers and that, outside of the government, he had worked as an Education Specialist for the World Bank for more than a decade. Barrow made it clear that Joof was a World Bank Regional Director for West and Central Africa prior to his appointment as minister in 2017.
"He had a sharp sense of humor, which he frequently displayed and incorporated with witty remarks, which made his company delightful. He was direct and sincere. According to his own words, "he enjoyed telling the truth, believing that telling the truth was the best way to put things together and the right thing to do."