Barrow honours late VP Joof with Nigeria of GCRG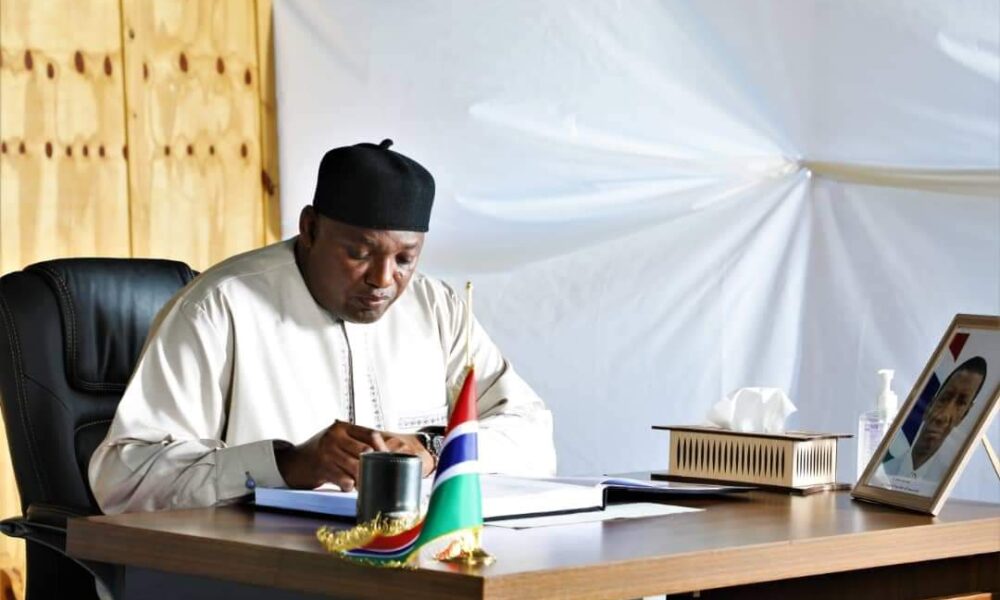 On Monday, in honour of the late Vice President Dr Badara Alieu Joof, President Adama Barrow presented him with the honorary title of Member of the Grand Commander of the Order of The Republic of The Gambia (GCRG) in recognition of the patriotic service he provided to the nation.
In his address to the National Assembly during the state funeral, President Barrow stated: We will eventually have to part because separation is a necessary part of life. I can assure you, Vice President Joof, on behalf of the Government and People of The Gambia, that your noble footprints are already visible on this land, and history will always remember them.
Drivers and passengers raise alarm over new tariffs
"Fare thee well and continue to be in Allah's favour." We ask that the Lord's kind angels greet you warmly as we lay you to rest. My respects, Mr Vice President. He went on to say, "You carry with you the love, admiration, respect, prayers, and well wishes of the people you sought to serve with honesty and dedicated sincerity."
The Gambia has undoubtedly lost an illustrious son, a national asset, and a Cabinet pillar who constructively contributed to Cabinet proceedings, President Barrow stated once more. He went on to say that the late vice president was trustworthy and generous with his knowledge, experience, and expertise.
In point of fact, Barrow went on to say that the late vice president selflessly gave his life to serving his country and humanity in a variety of ways.
The empathetic president went on to say that the late VP was viewed as an icon, mentor, or role model by many Gambians. He also said that he taught or influenced many people, most of whom went on to hold very senior and notable positions of authority in the country.