President Barrow Applauds IsDBank's Gambia Assistance
When President Adama Barrow received Dr. Muhammed Al Jasser, President of the Islamic Development Bank (IsDB), at the State House in Banjul on Sunday, January 29, he praised the Bank for its support of his government.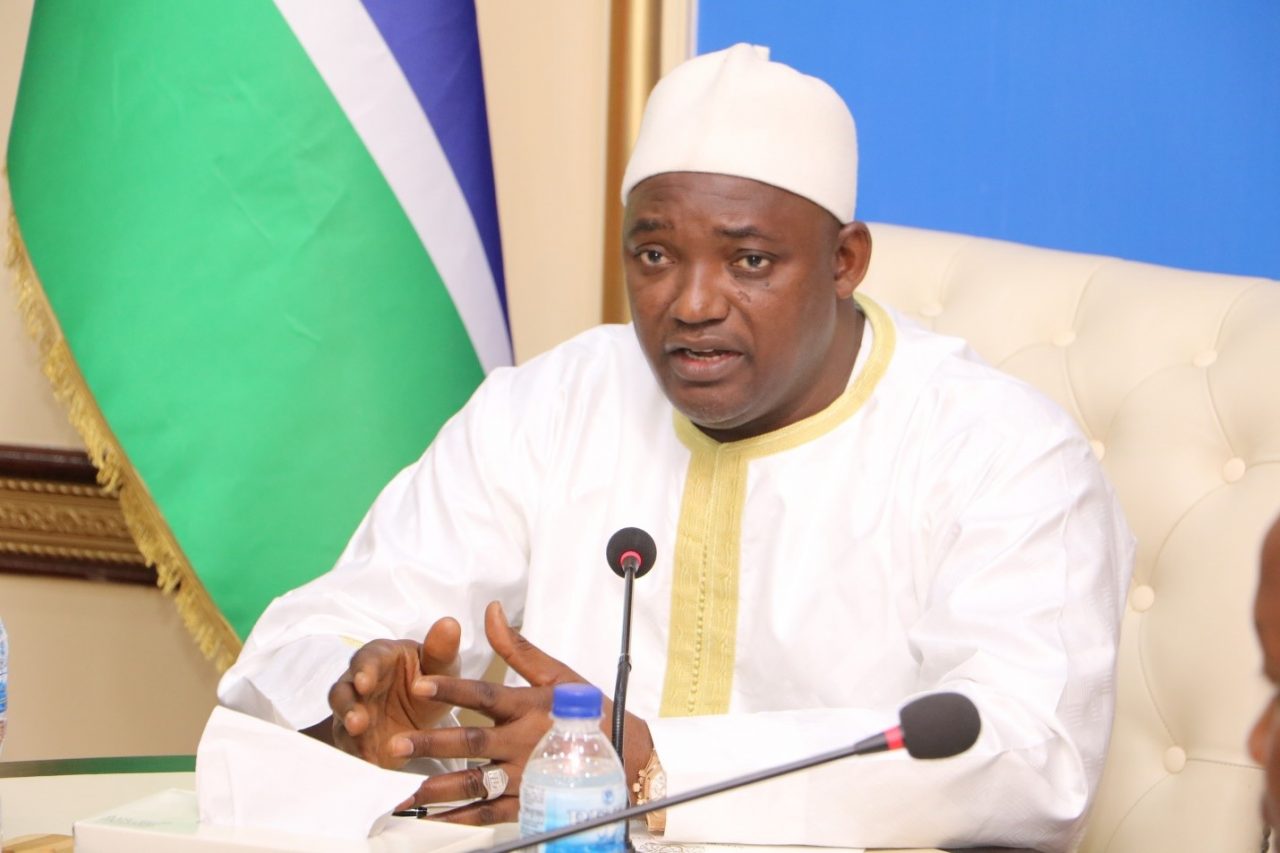 The President noted that the Laminkoto-Passamas road, agriculture, and electricity projects, all of which are supported by the Bank, have a significant impact on people's lives.
A woman is under investigation for allegedly circumcising girls
He went on to say that agriculture is largely responsible for the country's food security and national security.
The President emphasized the significance of roads, stating that they have eased travel and connected businesses and services, boosting the economy. He reassured the Bank of his government's ongoing partnership for the institution's and country's mutual benefit.
Dr. Muhammad Al Jasser told the waiting press after his meeting with the President that the IsDB considered The Gambia an important member and had financed up to a billion dollars worth of projects in the country over the years. He added that they are on the same page as The Gambians' government and people on their way to development.
Dr. Jasser added that he visited some of the road and electricity projects that they are financing, some of which have been completed and others are steadily moving forward, and that there are obvious accomplishments.
The head of the IsDB stated that they had received a grant from the government to provide crop varieties that would increase agricultural productivity. Having such a mapping of the land of any country will be very important to choose the right crop for the right place to have the quantities," he noted. Agriculture is a crucial part of every economy, especially in developing nations.
The Hon. Finance and Economic Affairs Minister Seedy Keita, who was with the delegation to the State House, thanked the IsDB for the reliable partnership over the years and said that the Bank is financing many projects that improve Gambians' lives and livelihoods.