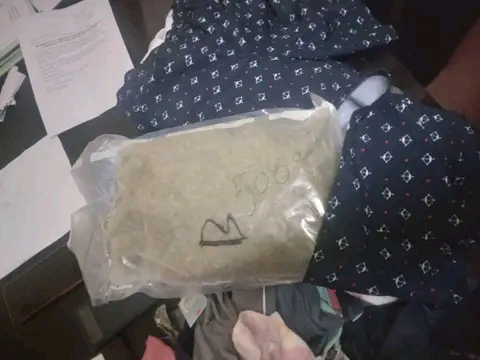 Sequel to the apprehension of a Nigerian National with eleven thousand three hundred and forty (11,340) pills of ecstasy on the 6 of February 2023 at Sancha Sulay Jobe, operatives launched an investigation that led to the arrest of two (2) other Nigerians and three (3) Gambians suspected to be connected to the matter. Investigators further discovered that the said drugs were trafficked into the country from Holland.
Two other Gambian Nationals suspected to the involved in the case are currently on the run and a manhunt has been launched to bring them to book.
In a separate but similar development, two Gambian Nationals in the persons of Ebrima Dibba and Mamadou C Jallow were taken into custody on suspicion of attempting to traffic suspected cannabis ruderalis (skunk) into the country. The suspicious package was intercepted by custom officers at the Banjul post office and handed over to DLEAG operatives for further investigations.
Operatives are currently probing into the matter following other possible leads.
Considering the new dynamics and trends of using postal services to traffic drugs, we call on the public to be alert and be certain of the content of packages sent to them via postal services. Illicit drug traffickers can go to any lent to promote their nefarious activities and get their illicit products into the market. Therefore, if you are sent a package and you are not certain or you feel suspicious about its content, make an early disclaimer and inform law enforcement operatives accordingly. Together we can help disrupt the illicit trafficking and dealing of both controls and prohibited drugs.