BAC OFFICIALS ATTEND SISTER CITIES US-AFRICA SUMMIT IN SOUTH AFRICA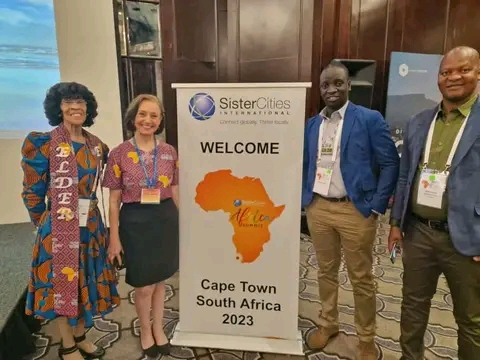 Sister Cities International US-Africa Summit underway in Cape Town, South Africa
Mr Modou Jonga, Chief Executive Officer, and Mr Sidou Kunta, Procurement Manager, are attending the first US-Africa Cities Summit on the theme "Transforming SCI-Africa: Honouring Traditions, Creating New Opportunities" in Cape Town, South Africa.
The primary goal of the Summit is to increase direct US and Africa Engagement further, facilitating as many as 500 new Sister Cities Partnerships within the next 5 years, which will open new channels for growth and opportunities.
Sister Cities International aims to connect 500 cities in Africa with cities in the United States in the next five years.
The program seeks to foster long-lasting diplomatic and cultural relationships, to promote peace, respect, and mutual understanding across borders.