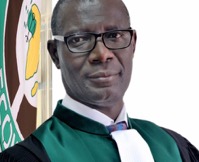 The case brought by the brother of a Nigerian who was among the 58 ECOWAS citizens who were killed by security agents of the Gambian government when the boat in which they were migrating to Europe was seized by the country's Navy on July 21, 2005, will resume hearings at the ECOWAS Court of Justice on March 2, 2023.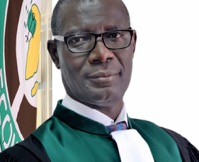 The purpose of the adjournment is to give the Government of The Gambia time to submit its arguments.
INEC CHAIRMAN SAYS NIGERIA IS SET FOR  ELECTIONS ON SATURDAY.
The Applicant informed the Court that both parties were unable to reach a settlement and that he intended to proceed with the hearing of the substantive matter at the hearing on February 16, 2023. The presiding judge, Justice Edward Amoako Asante, then adjourned the matter for continuation of hearing.
The absence of the Respondent state, The Gambia, was also noted by the Court.
No. in suit The applicant, represented by Mr. Marshal Abubakar, represented Kehinde Enagameh, the deceased's brother. In ECW/CCJ/APP/34/20, which was filed on September 3, 2020 at the Registry of the Court, the applicant alleged that the victims were killed at the direction of the country's former president, Yahya Jammeh.
Mr. Abubakar claimed that the deceased's rights to life, dignity of the human person, physical and mental health, liberty, freedom of movement, fair hearing and presumption of innocence, property, freedom from discrimination, equality before the law, and the right to remedy by competent national courts had been violated. He also cited some of the cited articles from the African Charter on Human and Peoples' Rights, the Universal Declaration on Human Rights, and the International Covenant on Civil and Political Rights.
He said that Omozernoje Paul Enagameh, who died, was one of 58 ECOWAS immigrants with international passports and other travel documents who were sailing through Gambian waters to board a fishing vessel anchored on high sea to Europe on July 21, 2005. Their boat was seized by Gambian Navy agents, he said.