The Justice Ministry responds to the UDP leader's remarks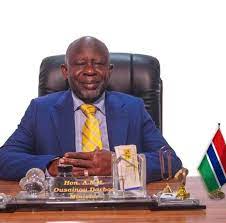 Mr. Ousainou Darboe, leader of the United Democratic Party (UDP), recently made regrettable remarks at a political rally, according to the Ministry of Justice. His erroneous and illogical statements are a distortion of the facts and represent an attempt to score cheap political points at the expense of truth and political decency, signaling a new low in our political discourse.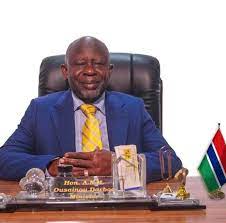 The President of The Republic has the authority under Section 200(1)(c) of the Constitution to establish Commissions to investigate matters of public interest, including the authority to inquire into: " the management of any public service department, authority, local government authority, or public enterprise."
Barrow is accused of breaking the Constitution and protocol of the ECOWAS
Based on numerous reports from Area Councils and Municipalities, including those controlled by UDP, the President established this Commission to investigate local government authorities under the authority of the supreme law of the land. One illustration of this is the alleged misconduct in office and corruption at the Kanifing Municipal Council (KMC). Indeed, a worrying development is Mr. Darboe's strange condemnation of the establishment of a Commission of Inquiry into these allegations in a municipality managed by his political party.
Moreover, the portrayal of this genuine Commission as a witch-chase by Mr Darboe is detestable given that the Commission's expressions of reference cover all Boards and in addition to those drove by his UDP party. Mr. Darboe, as a seasoned lawyer and politician, ought to be more aware of the fact that, due to the public nature of their proceedings, Commissions of Inquiry, being civilian-led inquiries, provide an opportunity for a very transparent and apolitical investigative process. Keep in mind that Councils are run by public servants appointed by the Local Government Service Commission, despite being politically led. Therefore, there is no reason to believe that his party is the target of this investigation.