President Barrow commends firefighters for their prompt response to the NFMF fire catastrophe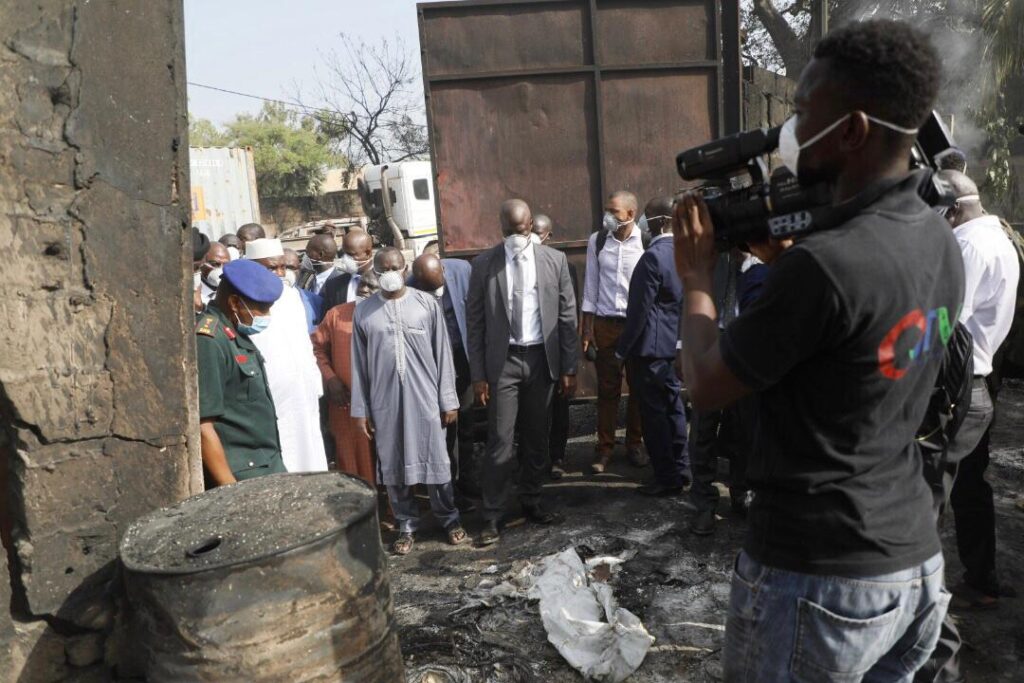 President Adama Barrow went to Nasser Foam Manufacturing Factory (NFMF) to offer his condolences to the owner on Wednesday evening, February 22. He praised the Gambian firefighters for their prompt intervention during the visit.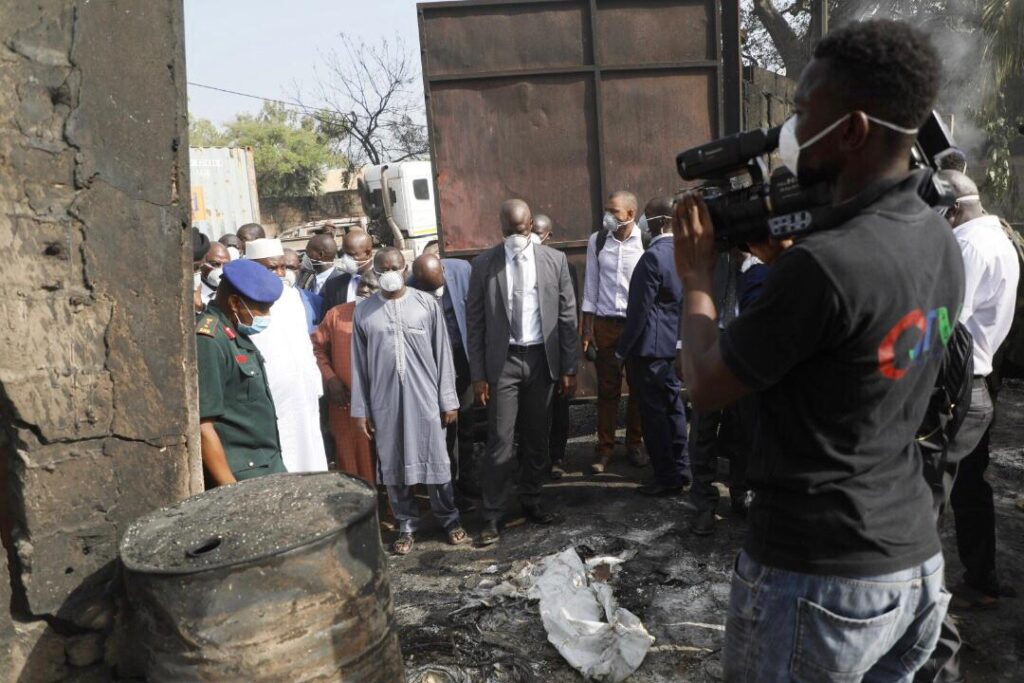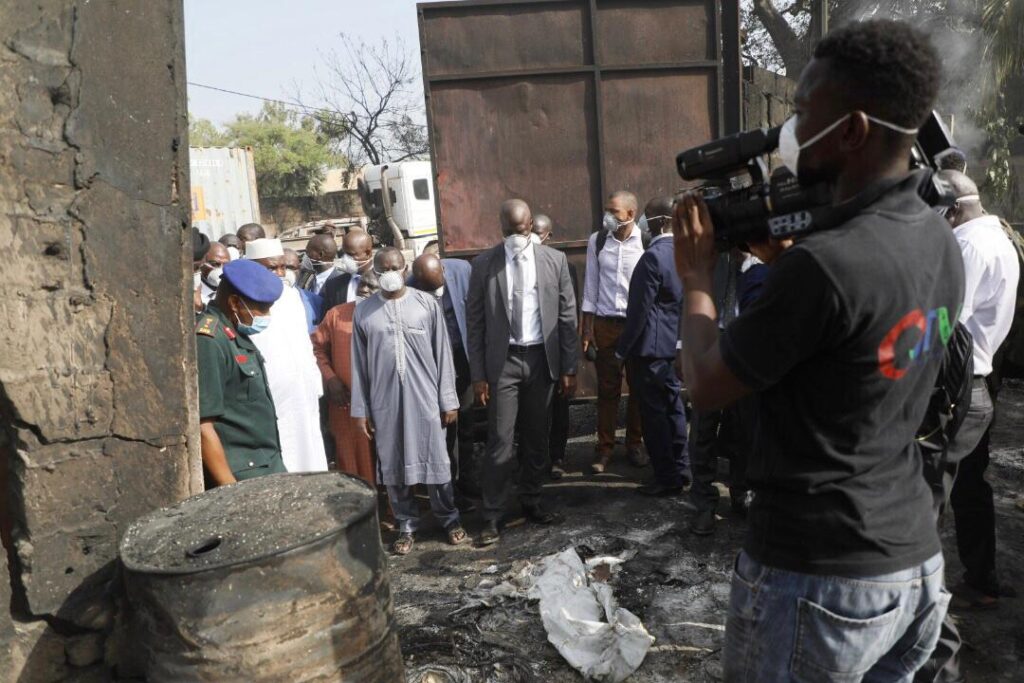 Additionally, he promised the firefighters that his government would provide them with the necessary assistance to facilitate their disaster response efforts.
As a factory fire kills millions of items worth dalasi, an employee calls for help
We must praise the firefighters for their prompt response. They successfully used the appropriate measures to contain the fire.
There are numerous businesses operating in this business district. If they hadn't acted quickly, this would have been even more devastating," President Barrow stated on Wednesday.
The firefighters, according to the Gambian leader, saved many lives.
He added, "We will launch an investigation to find the cause of the fire and prepared to prevent such disasters from occurring again."
President Barrow addressed a variety of topics and urged business owners to purchase insurance to safeguard their operations in such situations.
I am pleased that Mr. Nasser Karaan, a victim of the fire, has insured his company. You shouldn't just run a business to make money. He said, "All business owners should follow in the footsteps of this man, Nasser Karaan, and insure their businesses."
While reassuring the victim of the fire disaster of his government's support to repair the damage, President Barrow expressed sympathy for the victim.